Contact * Donate * Jokes * LMNOP aka dONW7 * Poetry * Store * T-Shirts * Review Policies
October 2012 Comics, Poems, Jokes, and Reviews from


aka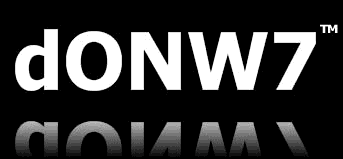 *Top Picks =

* * * * * * * * * * * * * * * * * * * *
Q: What do you get when you slit your wrists?
A: A peaceful feeling of serenity.
Q: Does it matter who wins anything ever?
A: No.
Q: How important is money?
A: Not very.
Q: What are wishes?
A: A waste of energy.
Q: When do things usually turn out for the best?
A: Never.
Q: What do you call a man with his legs in the air?
A: LeQuisha.
Q: What do lesbians want more than anything in the world?
A: To have penises.
Q: What were you doing on that front porch last night?
A: Nothing, Mama. Honest.
Q: Are animals people too?
A: No. Animals are animals.
Q: Is it okay to sell your baby on the black market?
A: Yeah, it's okay.
Q: If you feel lost and alienated on occasion, are you really lost and alienated?
A: Yes.
Q: When will the world end?
A: Yesterday.
Q: Will sheep always be sheep?
A: Yes indeed they most certainly will.
Q: Why is everyone bitter and depressed?
A: Because they're alive.
Q: What has two noses and three ears?
A: Oklahoma.
Q: Does your vote really count?
A: No.
Q: What is the difference between a lump in your throat and a lump in your breast?
A: One makes it hard to speak while the other makes it hard to live.
Q: Are little girls smarter than little boys?
A: Yes.
Q: If old women are no longer appealing sexually, what are old men?
A: Very sexually appealing.
Q: What is the best way to express yourself?
A: By keeping your mouth shut.
Q: When do people really believe in freedom of speech?
A: When they hear things they want to hear.
Q: When do people no longer believe in freedom of speech?
A: When they hear things they do not want to hear.
Q: Are human beings pathetic, retarded contradictions who will always be led around by their noses like generic gullible sheep?
A: You can bet your life on it.
Q: Who uses words like "please" and "thank you"...?
A: People with manners.
Q: Is it better to collect cheap things or expensive things?
A: It depends on the situation.

* * * * * * * * * * * * * * * * * * * *
Almost Charlie - Tomorrow's Yesterday (CD, Words On Music, Pop)
The third full-length release from Germany's Almost Charlie. The folks at Words On Music have a real winner on their hands here. Tomorrow's Yesterday is one of the most resilient and rewarding pop albums we've heard all year. We're familiar with plenty of German bands...but in all our years of listening and reviewing we've never heard one quite like this. The tunes on this album recall classic artists like The Beatles, Neil Innes, Simon & Garfunkel, and Stackridge. These songs feature superb gliding melodies and intricate arrangements peppered with harmonies, strings, ukulele, sitar, and melodica. The real treat are the wonderfully effervescent vocals. The band is comprised of Dirk Homuth (vocals, guitars, other instruments), Sven Muhbradt (bass), Pelle Hinrichsen (drums, percussion), Bert Wenndorff (piano), and Charlie Mason (lyrics). Recorded and mixed in Berlin by Homugh in his home studio with assistance from Silvio Naumann, Tomorrow's Yesterday is destined to be a classic among pop fans for decades to come. Incredibly effective tracks include "Hope Less," "Open Book," "Tomorrow's Yesterday," "Cummings," and "When Venus Surrenders." If you love pop music...you cannot go wrong with this one. Utterly fantastic and incredible from start to finish... TOP PICK.


Nels Andrews - Scrimshaw (Independently released CD, Soft pop)
Beautiful, pensive, personal, highly melodic soft pop from Nels Andrews. This album has an exceptional smooth sound and flow...and at the heart of the tunes are some of the most heartfelt vocals you're likely to come across. At a point in time when so many folks rely on technology, Andrews is taking the exact opposite approach...concentrating on songwriting and using only the essentials in order to get the messages across. Many of these tunes may remind listeners of classic singer/songwriters from the 1960s, 1970s, and 1980s...but this is by no means a retrospective album. Scrimshaw succeeds based mainly upon the talent and skill of the man making the music. We feel like we can tell when folks are making music for all the right reasons...and this is certainly one of those cases. Mr. Andrews obviously loves making music and his listeners will no doubt be taken in by his sincerity. Precisely crafted tracks include "Tridents," "Flotsam," "Three Hermits," and "Wisteria." Top pick.


Fausto Balbo - Login (CD, AFE, Experimental)
Cool experimental sound compositions from Italy's Fausto Balbo. This creative gentleman began making music in the late 1980s and has been pushing the boundaries of sound ever since. Login is an intriguing album because it not only presents sound as music...but it also incorporates some very slight musical elements into the equation that give listeners the ability to follow some concrete subtle melodies while their minds are being expanded. The electronics on these tracks combine blips and bleeps reminiscent of early pioneers from the 1970s...while other sounds are most definitely twenty-first century in nature. There's a great deal to take in here in terms of sound and creativity. We can only recommend this to folks who are into far out experimental stuff--this is probably a bit much for folks who simply want something catchy to dance to (heh heh heh...). This fellow is obviously on top of his game and knows how to use technology to his advantage. Eleven bizarre tracks here including "Login," "My Chatroom...My Life...My Distress," "Walkin' With Klaus," and "Will Future Man Develop A Third Ear?" Super smart and inventive music from another dimension... TOP PICK.


Bedtime Story For JS (October 2012)
Once upon a time there was something. And something it was because everything it had. The free that was run up on top had blown they beaks. And they beaks was nowhere but bounded. Some time tomorrow things started to be suddenly. But the tasks was taking meadow budgets to relevant banks. As slow as the torn stuff was mended there would surely not be no raggy wedge on the limbo ducts. Strays on the stars and stars that blanched the burner. Stretched and torqued on the planets for meat barn. The Yo-Yo business was goin' down quick and there weren't no way they could salvage the schtick. Trowels must've been the ticket for the stem paws at Mingo. So they all dipped chowder for dinner maid Tingo. Tingo was strewn over this way and that. And the margarine bingo got glued on some hat.
Black Forest Fire - Transit of Venus (Independently released CD, Rock)
Whoa...this is some waaaaaaaaaaay coooooooOOOOOOOL STUFF...!!! Black Forest Fire is the Austin, Texas-based trio comprised of Karen Skloss (drums), Jay C. Tonne, Jr. (guitars, vocals), and Doug Walseth (bass). These three groovy musicians play fantastic semi-psychedelic droney pop music that sounds something like a cross between Mitch Easter (Let's Active) and Lillies. If you love groove-driven pop with incredibly warped guitars and perpetual persistent rhythms...you're gonna love this stuff. This is one of those cases where we went absolutely apeshit over the album on the very first spin. These folks have done everything right on this one. This band is bound to become painfully hip in no time flat. Easily one of the best new bands we've heard in 2012, the folks in Black Forest Fire are pushing every single one of our buttons as far down as they will go. If the music itself wasn't cool enough, another interesting fact is that Storm Thorgerson did the artwork. Ten mind-bending tracks here including "Live News Feed," "My Dreams," "Opening Sun," "August Spring," "Don't Need An Angel," and "New World Order Pilot." WOW. WE JUST CAN'T GET ENOUGH OF THIS ONE. It is without a doubt...THE BEST. An easy and obvious TOP PICK...


Blacklevel Embassy - New Veteran (CD, Worldwide Battle Recordings, Rock)
Whoa...this is one truly intense album... (!). This is the third full-length release from Blacklevel Embassy. The guys in this band have a big explosive sound that should blow most listeners clear across the landscape. We were big fans of all the crazy intense loud guitar bands of the 1990s...and this band's sound is very reminiscent of that period in time when underground rock bands really were pushing the envelope and creating new sounds and energy. Pummeling drums...solid driving bass lines...skewed guitars...a vocalist who sounds like he's on the verge of having a nervous breakdown... Lots of hard rock bands play at one speed and volume and all of their songs turn into a monotanous blur. This is not the case here. The songs on New Veteran are smart and intense...and each one stands squarely on its own as a real statement. An incredible dose of loud rock that's sure to please even the most discriminating fan. Killer cuts include "New Veteran," "Viking Tattoo," "Weng Weng Is A Secret Agent," and "I Keep Making Tiny Men" (gotta love those song titles...!). TOP PICK.


I think that
I shall never
See.
Brewers Droop - The Booze Brothers (CD, Angel Air, Pop)
Way back in 1973 a band called Brewers Droop auditioned for a guitar player...and a very young Mark Knopfler filled the slot. Little did they know at the time that this would be the band's main claim to fame. Though Knopfler didn't write any of the songs on this album, you can hear the young player putting into focus his fluid style of guitar playing that would later become the trademark of the band Dire Straits. The Booze Brothers does have a dated sound in many ways...but the early 1970s sound is appealing in a strange way. In addition to the tracks that were found on the original album, this reissue also features four bonus tracks ("Bite The Bullet," "Real," "You Don't Want Me Tonight," and "Cajun Girl"). A must for Dire Straits fans...as well as anyone interested in slightly obscure bands from the past...
Cole slaw
Makes people
Mean.
J. Charles and The Trainrobbers - Upon Leaving (CD, End Sounds, Pop)
Nice solid debut full-length release from J. Charles and The Trainrobbers. The band is driven by the songwriting skills of J. Charles Saenz (formerly of the band Sangre Sangre) and also includes Steve Visneau (drums), Justin Young (bass, vocals), and Danny Crelin (pedal steel). These guys play instantly familiar sounding Americana-based pop/rock songs that could easily appeal to millions of listeners. The songs were created using traditional instruments and arrangements and feature strong melodies and catchy melodies. Strange, but for many reasons this album reminds us a great deal of bands coming out of Canada these days...probably because the Canadians are outdoing folks in this country in the field of Americana (which seems kinda odd when you think about it). This thirteen track album is chock full of solid tunes presented with guts and precision. Our favorite tracks include "Upon Leaving," "Million Reasons," "Ain't So Blue," and "Tennessee Roads (No Moon)."

Mark Crozer & The Rels - Mark Crozer & The Rels (CD-R, Planting Seeds, Pop)
Fans of cool melodic guitar-driven pop rock take note...this is one helluva cool album that you need to hear. This self-titled album features fifteen expertly executed pop tracks with heavenly melodies and a breezy overall sound. These tracks were recorded over a two year period in the United States and the United Kingdom. Pop fans and writers will no doubt be falling all over themselves to heap praise upon Mark Crozer. This album is exceptionally well produced...and the songwriting is nothing short of fantastic. Fans of bands like Teenage Fanclub and Fountains of Wayne will find a lot to love here. Crozer has a cool subtle vocal style that really pushes these tunes over the edge. Groovy rhythms...heavy 1960s influences...what more could you ask for? Our favorite cuts include "War Drum," "Sunshine," "Let's Go To The Moon," "Waiting For June," and "Bristol Hum." We'll be playing this one into the ground over the next few months... TOP PICK.


Culture Queer - Nightmare Band (Independently released CD, Pop)
One thing you should know about this band...the members are not gay unless you're using to word to refer to folks who are happy-go-lucky. And that three word string is certainly an apt way of describing the cool melodic uplifting tunes on Nightmare Band. Culture Queer is the quartet comprised of Sam Womelsdorf, Scott Fredette, Dana Hamblen, and Jeremy Lesniak. These folks emit positive vibrations with their music. No bad attitudes here...and the emphasis is on music rather than technology. Listening to these cool tracks it becomes immediately obvious that these musicians are making music for all the right reasons. These folks love making music...and their passion for what they're doing shines through crystal clear on every single track. Pure playful energy. Our favorite cuts include "Wasted Garden," "Never Look Back," "Better Get Used To It," and "Trial By Fire." Sometimes goofy, sometimes pensive...and sometimes rather thought provoking. Top pick.


Dance Movie - Interlopers (Independently released CD, Pop)
Dance Movie is Canada's Tara Thorne...along with a host of other musicians lending their support. Thorne previously released three EPs...two on compact disc (It's In The And and Bask) and one digitally (Ladycops). Interlopers is a different sort of pop album with a different sort of sound. Tara writes and records soft pop tunes with extremely personal themes and lyrics. Her songs don't seem to fit within any one specific genre...but have been crafted depending on the particular needs of each melody. Interestingly, three producers (Matt Charlton, Amelia Curran, Jenn Grant) worked with Thorne on this album and yet...all the pieces fit together seamlessly as a whole. Super nice pensive stuff here with smarts and integrity. Nice solid cuts include "A Quick Drink and a Slow Dance," "Big Talker," "Snow Heart," and "Threw It Away For Karen O."
Ronnie Fauss - I Am The Man You Know I'm Not (CD, Normaltown, Pop)
Good solid toe tappin' guitar-driven pop/rock from Dallas, Texas artist Ronnie Fauss. The following quote from the well-written press release that accompanied this CD does a wonderful job of summing things up...stating that Fauss "...is both optimist and realist, chasing his dream girl down a long dirt road and lamenting the struggles of his friends and neighbors, which serve as a microcosm for the country at large." Certainly not your average generic marketing crap...! Ronnie's songs are reminiscent of classic artists like John Prine, John Mellencamp, and Steve Earle. He writes from his heart and selects topics that are clearly a part of his everyday life. The folks at Normaltown have once again selected a real winner. Eleven classy tracks here including "The Night Before The War," "This Year," "A Pretty Nice Night For Houston," and "With Love."
Frankenweenie - Unleashed (CD, Disney, Various artists), An Original Walt Disney Records Soundtrack: Music by Danny Elfman (CD, Disney, Various artists)
Okay so it may not be hip anymore to dig Tim Burton films...but we usually do anyway. And Frankenweenie is definitely on our list of "must see" films this week. Accordingly, we were delighted to receive both Frankenweenie CDs from the kind folks at Disney. Unleashed is a various artists compilation of tracks included in or associated with the movie. The fourteen track album features tunes from Karen O, Neon Trees, Mark Foster, Plain White T's, Grace Potter, Grouplove, Robert Smith, Winona Ryder (?!), and more. Fun interesting stuff to be certain...but the Danny Elfman soundtrack is the real treat. Elfman first grabbed our attention when he composed the music for the film The Nightmare Before Christmas...and we've been dedicated fans ever since. The soundtrack to Frankenweenie has that trademark big slick orchestrated sound that Elfman is known for. In the world of high-tech soundtracks, this rarely sound as good as this. Twenty exciting tracks plus two bonus tracks...what more could you want? Our favorite cuts include "Game of Death," "Dad's Talk," "Making Monsters," and "Happy Ending." Top pick.


Gentlemen Prefer Blondes - Encore! Cast Recording (CD, Sony Masterworks, Broadway cast recording)
Broadway cast recording of the latest presentation of Gentlemen Prefer Blondes starring Megan Hilty in the role of Lorelei Lee who was originally played by Marilyn Monroe in the original film. The Monroe film came out way back in 1953 so this play/film was about due for a major comeback. Anyone who was a fan of the original play/film will no doubt be floored by this performance. The presentation was expertly captured using state-of-the-art crisp clean twenty-first century equipment...so fans will be getting their familiar songs delivered with all the clarity that modern technology allows. Twenty-seven classy tracks here to entertain, amuse, and excite. Killer cuts include "A Little Girl From Little Rock," "Bye Bye Baby," "Diamonds Are A Girl's Best Friend," and "Homesick Blues."
Ian Gillan & Tony Iommi - WhoCares (Double CD, Armoury, Rock/pop)
The seeds for this album were planted back in 2011 when Ian Gillan and Tony Iommi surprised a lot of folks with the release of two new tunes they recorded together under the name WhoCares: "Out Of My Mind" and "Holy Water." The songs were recorded to help finance the rebuilding of a music school in Armenia that the two had visited on numerous occasions. Response was strong...so the two eventually decided to put together this compilation that features the two 2011 tracks plus a variety of other unreleased gems. This will, of course, be a must-have release for Black Sabbath and Deep Purple fanatics. There are some cool tracks scattered across these two discs. And we can't help but think this might be an indication that Gillan and Iommi are planning to continue working together in the future. In addition to the two WhoCares tracks, our favorite cuts include "Don't Hold Me Back," "Let It Down Easy," and the unreleased Deep Purple jam "Dick Pimple."
Green Lantern: The Animated Series - Original Score From the DC Comics Animated Television Series: Music Composed by Frederik Wiedmann (CD, La-La Land, Score)
Slick and exciting music score to the animated series Green Lantern. This disc offers an astounding number of tracks...thirty-six (!) to be exact...composed by Frederik Wiedmann. After moving to Los Angeles, California in 2004 Wiedmann became an assistant to composer John Frizzell before taking off on his own. Since that time he has created music for Hostel: Part III, Mirrors II, Hellraiser: Revelations, and The Hills Run Red. For this project Frederik was excited because (in his own words) he was able to "...write a blend of sci-fi, heroic action, adventure, utilizing all kinds of worldly instruments." This CD clocks in at over seventy-one minutes...so you know you're getting some major bang for your bucks here. Exciting orchestrated tracks include "Green Lantern Main Theme," "Into The Abyss," "A New World," "Blue Power," and "Victory." Way cool stuff with a super huge sound...
Hammock - Departure Songs (Independently released Double CD, Cerebral/atmospheric)
Hammock is quite possibly our favorite cerebral band in the United States. We're fortunate to have almost all of the Hammock releases in our library. The ones we didn't receive from the band we found at used record shops and/or yard sales. This exceptionally talented band is based in Nashville, Tennessee...but their music has a lot more in common with past and present artsy artists based in Europe. The appropriately titled Departure Songs is the fifth full-length release from this critically acclaimed band. The title is appropriate because this album is somewhat of a departure from previous recordings...mainly because the overall sound is bigger and thicker than in the past. If previous Hammock releases sounded like they could be soundtracks to films, this one sounds almost exactly like a soundtrack. The trademark heavenly cerebral sounds remain intact...but they are presented with a more dense layered sound that should appeal to a wider audience. There's a lot to take in here. Combined, these two CDs offer approximately one hour and fifty minutes' worth of quality credible music. No matter how much we listen to Hammock we can never ever get enough. This is right up there with their best recordings. If you love magical music that creates a definite mood...you are most certainly bound to fall in love with this. TOP PICK.


Heart - Fanatic (CD, Legacy Recordings, Pop)
The ladies in Heart are back with another album that should instantly appeal to fans of their familiar classic sound. Ann Wilson and Nancy Wilson have been making music for such a long time that you would think they would have burned out long ago. But from the sounds we're hearing on Fanatic that is definitely not the case. This album has a nice fresh inspired sound...and we actually prefer the new material to the stuff the band was recording when they were on top of the charts way back when. The basic sound hasn't changed that much...but on some of the poppier material the melodies and lyrics seem much stronger. This is the fourteenth Heart album and from the sound of these tracks we'd guess Ann and Nancy are gonna be making music for a long time to come. With the recent release of a comprehensive box set, a biography from the Wilsons, and now the release of Fanatic...you can bet your booties these ladies are riding the waves of renewed success. Kickass cuts include "Fanatic," "Skin and Bones," "Mashallah!", and "Corduroy Road."
R. M. Hendrix - Pink Skin EP (Independently released CD-R EP, Psychedelic pop)
Thick hazy underground psychedelic pop/rock from Cambridge, Massachusett's R. M. Hendrix. Unlike a lot of folks who claim to represent the sound of underground music in the United States....this guy really does. This short three song EP features three tracks that recall artists like Jesus and Mary Chain, Ride, and and early Lilies. These songs feature distant vocals, distorted guitars, and plenty of reverb and other effects. Kinda sounds like shoegazers on acid. Rather groovy and...slightly surreal. Features the tracks "The Last Days of Black," "Staring Into the Sun," and "Lipstick & Perfect Hair."

Hey Now, Morris Fader - Good Times Ne'er Forgot (CD, Buckwad, Pop)
The third full-length album from New England's curiously-titled trio Hey Now, Morris Fader. The band is comprised of Brooks Milgate (keyboards, vocals), Alex Sacco (drums), and Justin "Pez" Day (bass). Good Times Ne'er Forgot features upbeat peppy keyboard-driven pop reminiscent of bands from the late 1970s and early 1980s. The tracks on this album are a pure feelgood experience. You don't have to be hip or artsy or a musicologist to appreciate these light catchy cuts. Lotsa cool guests lended some support here including Troy Gonyea, Peter Zeigler, Dana Colley, Brian Kearsley, Heather Day, Chris Barrett, Ross Hill, and Ian Kennedy. Twelve true radio, download, and stream-friendly tracks here including "The Blues and Alcohol," "Cop Show," "Tough Sell," and "Two Weeks Notice." Cool breezy melodies and a totally neat positive vibe.
Maurice Jarre - Lawrence of Arabia (CD, Tadlow Music / Silva Screen, Instrumental)
Breathtaking 50th anniversary newly recorded version of Maurice Jarre's score to the film Lawrence of Arabia. The film is considered by many to be one of the greatest ever made...and no doubt the music was integral to its success. The newly recorded tracks featuring the award-winning City of Prague Philharmonic Orchestra conducted by Nic Raine. This CD features 77 minutes of pure orchestrated bliss. Jarre's perfect integration of Western and Eastern musical sounds sounds just as exciting and emotional as it did decades ago. And with the new state-of-the-art sound...listeners will no doubt be blown out of their chairs by this passionately inspired music. Twenty compositions that will please even the most discriminating listeners. Film scores don't get much better than this... TOP PICK.


Understanding
Is the key to
Failure.
KK Null + Cris X - Proto Planet (CD, CX, Experimental/sound)
This disc first caught our attention because it was sent to us by Cristiano Luciani, a fellow in Italy who is working with/promoting some very unusual artists in 2012...so we knew this one had to be interesting. Well...we were right. This is a very interesting and unusual album by two underground artists who are involved in the true progressive undercurrents in the world of music. The listing of "instruments" should tell you a lot about this album. KK Null (Kazuyuki Kishino) is credited with electronics, birds and field recordings, and piano...while Cristiano Luciana (aka Chris X) is credited with electronics, frogs and field recordings, samples, and noises. So what we have here...are instrumental sound collages with birds and frogs bleeding in and out of the mix. It's kinda like listening to experimental music while floating around on a lake out in the middle of nowhere. Really odd stuff...but unusual because the overall sound is so warm and listenable. Well, not all of it is warm and listenable. Some of it sounds strange and rather far out. These guys are playing for a small audience...but our guess is that they've got some truly dedicated fans around the world who get off in a big way on their bizarre compositions. We love experimental stuff like this...so this one is an obvious Top Pick this month. Music from another odd dimension...


Ladyhawk - No Can Do (CD, Triple Crown Audio Recordings, Pop/rock)
Wow. This is easily one of the best albums of 2012. Although it's their third full-length release, this is the first time (to our knowledge) that we have been exposed to the music of Canada's Ladyhawk. This band instantly reminded us of Ex Norwegian (one of our top favorite bands of the past few years)...except the sound is thicker and the band has a harder edge. This is one of those rare cases that on the very first spin we knew we were in love with this band's sound. No Can Do spins like a non-stop collection of underground hits. Rarely have we heard an album this consistent...and this memorable. The songs are ultra smart and inventive...the sound is immaculate (thanks to Colin Stewart at The Hive)...and the overall vibe is uplifting and incredible. After spinning this album a half dozen times, we can safely say this will be one of our most played albums of the year. We'll be spinning this one INTO THE GROUND over the course of the coming months. Knockout cuts include "Footprints," "No Can Do," "Sinking Ship," "Evil Eye," and "Eyes of Passion." Incredible and unforgettable...and an obvious TOP PICK. You've GOTTA get this one...!!!


The Letter Yellow - Walking Down the Streets (Independently released CD, Pop)
The debut album from Brooklyn's The Letter Yellow. Rather than stay in one safe territory, these folks tread into several genres and styles on their first album. Some of the tracks are pop, some rock, some pensive, and some melancholy and beautiful. The band is the trio comprised of Randy Bergida (vocals, guitar, synth), Mike Thies (drums, percussion), and Abe Pollack (bass, lap steel, synth). Plenty of different moods here and the vocals can sometimes give you chills. Particularly incredible is the closing track "Southern Bound"...with a wonderful soft gliding melody that listeners won't soon forget. Other standout cuts include "Changed," "Hold Me Steady," "I Got You," and "In The Sun Making Waves."
The Love Dimension - Forget The Remember (CD, Warrior Monk, Pop)
To quote directly from the band's web site: "The Love Dimension is an ever expanding sacred psychedelic music group from San Francisco (Originally from the lost city of Atlantis) that creates sonic architecture for the benefit of all sentient beings across the multi-verse. The Love Dimension is currently using their musical sound waves to open up hearts and spread the vibration of love on Planet Earth to assist in the quantum shift of the collective consciousness of humanity." Right about now you may be thinking you're in another decade...or century...but fear not, the year is still 2012. But the folks in The Love Dimension are bringing back ideals and values that will definitely remind folks of the progressive 1960s when it was all about peace and love. That said, this band's songs are more current and lighthearted than you might guess. The tracks on Forget The Remember are more pop than rock...and more about moving feet than moving mountains. Pretty cool sounding stuff here. Our favorite cuts include "True Love Comes 'Round Again," "Where Do We Go?", "Tierra Nueva," and "Outer Space."
Ross Lynch - Austin & Ally: Music From the Disney Channel Series (CD, Disney, Pop)
Compilation of songs from the Disney Channel television series Austin & Ally featuring twelve songs by Ross Lynch and two bonus tracks by Lynch and R5. Justin Bieber has some stiff competition here as Lynch seems to be going after the same target market. He's young, he's blond, he's talented...and he's sure to drive young girls into a frenzy. These tunes are upbeat, light, and breezy...nothing artsy or unusual...just good solid music mean to entertain kids. There are so many potential hits here..."Heart It On The Radio," "Not A Love Song," "Heart Beat," "Break Down the Walls"...these are the kinda songs the public wants and Ross isn't the least bit shy about giving it to them. Michael Jackson fans will find this instantly appealing...
Mahogany Frog - Senna (CD, Moonjune, Progressive/rock/instrumental)
The sixth full-length release from Canada's Mahogany Frog. These guys write and record music that is best described as progressive rock...but in reality, it is so much more than that. The compositions on Senna seem to be mainly inspired by progressive rock bands from the 1970s, but these guys take those ideas and funnel them into new dimensions. There's a true creative spirit here that is sadly missing in many twenty-first century bands. If you think instrumental means boring, think again. These eight cuts display an amazing ability to entertain without vocals. Cool grooves...spacey sounds...heavenly melodies...you get it all here, plus more. The band is comprised of Graham Epp (guitars, keyboards), Jesse Warkentin (guitars, keyboards), Scott Elenberger (bass guitar, electronics), and Andy Rudolph (drums, electronics). We've heard a lot of Canadian bands over the past few years, but we've never heard anything quite like this. Eight compelling tracks here including "Houndstooth, Part 1," "Flossing With Buddha," "Saffron Myst," and "Aqua Love Ice Cream Delivery Service." Wildly inventive and ultimately satisfying... TOP PICK.


Mark Mallman - Double Silhouette (Independently released CD, Pop)
With most artists you sometimes have to scrape around to find interesting stories or tidbits to write about. In the case of Mark Mallman...there are so many interesting peculiar stories that there simply isn't enough time or space to include 'em all (!). One reviewer has compared Mallman to Harry Nilsson and Meatloaf...which provides a fairly good snapshot description of what Mark's music sounds like. Considering some of Mallman's wild escapades out there in the real world Double Silhouette is much more accessible than we would have guessed. This man once performed a 78 hour song non-stop with no sleep...and also embarked upon a tour in late September 2012 in which every single minute of the tour was recorded (even including the hours he slept thanks to being hardwired to computers). But even though he pulls all kinds of amazing outrageous stunts, Mark is apparently a man who truly loves and appreciates pop music. His songs could easily appeal to a wide range of listeners of all ages. Strong melodies and even stronger lyrics abound on this captivating album. Cool cuts include "Double Silhouette," "Dirty Dishes," "The Man With Music Instead of Blood," and "All Thorns No Roses."
The suggested
Mandatory donation is
Twenty-five dollars.
Carolyn Mark - The Queen of Vancouver Island (CD, Mint, Pop)
We fell in love with Carolyn Mark's music many years ago...and she's never let us down. Mark got her start in the 1990s as a member of the all female band The Vinaigrettes. After the group broke up in 1998 due to due to "nervous indifference" and "creative exhaustion" (direct quotes from the artist's web site), Carolyn decided to make a go of it on her own...and she's been pleasing her growing legion of fans ever since. Rather than playing or staying in one particular genre, Ms. Mark seems to make music that often defies categorization. We would tend to label her sound as simply...warm and good. Carolyn's got a fantastic voice and she never sounds like she's forcing things or trying too hard. So many artists in the twenty-first century opt for gimmicks or else they use technology as a cover up for a lack of talent. Mark does neither because she doesn't have to. When things are this genuine and real...all you need to do is just let things happen. The Queen of Vancouver Island is right up there with Mark's best recordings. The songs are intelligent, sincere, and they have that certain something that makes you want to hear them over and over and over again. Twelve killer tracks here including "Poor Farmers," "Best Friend," "Not Like the Movies," and "You're Not A Whore (If No One's Paying)." TOP PICK.


Liz Mitchell - Pretty House (CD, Riverwide, Soft pop)
People project their personalities through their music. And if they are successful, you can learn a great deal about the person through their music. After spinning Pretty House several times we quickly came to the conclusion that Liz Mitchell is one very special lady. We can tell by the genuine sincerity in these tunes that Liz is one of those people out there in the world that you would be very fortunate to know. She's got a great soul and spirit that just oozes out of the songs that she writes. And she has a wonderfully resonant voice that really pushes her music to the next level. This album recalls classic artists from the past like Joan Baez and Joni Mitchell...and it has those special qualities that made music from the 1960s so magnetic and appealing. It was a simpler time when people had not become so jaded and burned by a world gone bad. Fortunately there are still optimistic souls in the world who can inspire others who may have given up hope. Pretty House is a resilient collection of tracks from a lady who is making music for all the right reasons. Eleven expertly crafted tracks including "Rain Came Down," "In My Dreams," "Sweetest Kisses," and "Everything You Do." Top pick.


Mom's Imaginary Aquabus - Mom's Imaginary Aquabus (Independently released CD-R EP, Barfing Glitter, Pop)
The guy who created this underground band may or may not be aware of this...but his "sounds like" list reads something like a who's who of some of our favorite artists of all time: The Archies, Cheap Trick, Apples In Stereo, The Beatles, Fountains of Wayne, The New York Dolls... Regular readers know these are all artists we greatly admire and respect. Mom's Imaginary Aquabus is the one man band created by Chuck Mancillas who is also in the band Drool Brothers. This self-titled EP seems to be an exercise in having pure undiluted fun. The songs are direct and recorded simply using only the essentials. These tracks remind us of home recorded bands from the 1990s before digital recording made everything sound way too complicated. There's a cool vibe here that is warm, friendly, and very appealing. Nifty cuts include "Jennifer," "Kite," "This Mind," and "Coming After You." Fun catchy stuff with a sense of humor.
Money pigs die
With cash in their
Intestines.
Music From The Batman Trilogy - Performed by London Music Works (CD, Silva Screen, Instrumental/soundtrack)
This album presents music from three Batman films: Batman Begins, The Dark Knight, and The Dark Knight Rises. Performed by London Music Works and the City of Prague Philharmonic Orchestra, these recordings recreate and expound upon the original ideas. These orchestrated tracks have a huge theatrical sound and recreate the excitement of the Batman experience. There's a great deal of music here...over 74 minutes' worth to be exact. Trippy and sometimes spooky tracks include "Vespertilio," "Molossus," "A Watchful Guardian," "Mind If I Cut In," and "Imagine The Fire."
Mutts - Separation Anxiety (Independently released CD, Rock/pop)
The guys in Chicago's Mutts are on a roll...and it's not because they have friends in trendy places or because they're on an ultra hip record label. These guys have managed to make quite a name for themselves in a short period of time because of their marketing skills and their unique ability to entertain listeners. Separation Anxiety is the band's second full-length album...and it's another direct hit. This band is the trio comprised of Mike Maimone (keyboards, vocals), Bob Buckstaff (bass), and Chris Pagnani (drums). If you think all bands need guitars to rock, think again. These guys have as much power as any guitar band and they're only a three piece with keyboard as the main instrument. The ten tracks on S. Anxiety were recorded mostly live with only minimal overdubs. As such, the fresh raw sound of the band playing live is captured in full force. Kickass rockin' tunes include "So Many, So Many," "Now Now Now," "Apathetic Stars," and "Separation Anxiety." Absorbing and riveting music that packs a punch. Top Pick.


Fernando Perdomo - Home Is Wherever You Are (CD EP, Rosemine, Pop)
We rarely review EPs...so when we do you know it's something that is quite special. Originally from Miami, Florida, Fernando Perdomo now resides in Reseda, California. In Florida Perdomo mainly concentrated on playing power pop. But he's now focusing on orchestrated pop. This six track EP features wonderful flowing melodic tracks with personal lyrics and a genuine pensive spirit. The arrangements on these compositions are intricate and precise...and the vocals absolutely out-of-sight. Produced by Chris Rodriquez, these tracks are bound to find a receptive audience in no time flat. Exquisite tunes include "Home," "Fill My Sky," and "Andrea's Fault." We can't wait to see what this creative fellow comes up when he records his next full-length release... Cool emotional music with integrity. Top pick.


Would you take
Eleven cents for the
Plastic spoon?
Queen - Greatest Video Hits (Double DVD, Eagle Rock Entertainment, Pop/rock)
The definitive collection of commercially released videos by British rock band Queen. The story of Queen is something like the story of Spinal Tap with a rainbow running through it. The band began like a tornado...but slowly over time evolved into an unpredictable money making machine. Because of the sad ending where Freddie Mercury died of AIDS, a collection of videos like this is probably a much more uplifting way of remembering this influential band. This whopping double DVD collection features thirty three of the band's commercially released videos...the good, the bad, and the ugly. On the best tracks the band hits some real highs. But on some of the less effective cuts things seem to regress into something far less spectacular. But whether you're watching the greatest or the not so great, this is an interesting look back at what the band accomplished and what they stood for. As a bonus, there is comprehensive audio commentary provided by drummer Roger Taylor and guitarist Brian May. We loved the first five Queen albums. Everything after that seemed kinda like the band was treading water. But because of the strength of the music on those early albums, Queen will always hold a special place in our ugly little hearts...
Martha Redbone Roots Project - The Garden of Love: Songs of William Blake (CD, Blackfeet Productions, Americana/Appalachian folk/blues/pop)
Some albums take you back to a previous decade. This album takes you back...to a previous century. For this album, Martha Redbone used the words of William Blake to spur a new batch of roots-influenced songs. Produced by the Nitty Gritty Dirt Band's John McEuen, The Garden of Love is a pure slice of knee-slapping organic folk from another time and place. Redbone has a great bluesy style of singing that is immediately inviting and effective. Being a young lady of Cherokee, Choctaw, Shawnee, and African-American descent, she incorporates elements from her past into a cohesive and effective modern day recreation of the music of times gone by. We love the cool slide guitars and bluegrass instruments threaded throughout these tracks. It's easy to see why folks are drawn to Martha's music. She's genuine, she's real, and she's also genuinely and really talented. Twelve pure reflective cuts here including "The Garden of Love," "A Poison Tree," The Fly," and "Sleep Sleep Beauty Bright." Beautiful music from a beautiful heart. Top pick.


RTB2 - 2 (Independently released CD, Pop)
RTB2 is the Texas-based duo comprised of Ryan Thomas Becker and Grady Don Sandlin. As the title suggests, this is the second full-length release from this unusual underground band. The best way to describe this album might be...underground pop meets math rock meets progressive rock meets progressive pop. Whatever these songs are or aren't...they do not sound like your average generic twenty-first century junk that's currently scattered around the planet. Becker's songs have a unique sound and his voice is strangely inviting (we love this guy's vocals). But instead of coming across overly artsy or weird, these songs have enough power pop punch to sound immediately cool and inviting. The songs are (thankfully) left relatively simple...without all the layering that ruins so many modern songs. This could easily end up being one of the most important albums of 2012. One thing is certain...this is one that will take multiple spins for the undercurrents to fully sink in. Kickass guitar-driven cuts include "Wire To The Walls," "Hands Where Words Cannot Go," "Brownstar," and "Sarahs In Cars." This one should appeal to Lou Barlow fans. TOP PICK.


Jon Samuel - First Transmission (CD, Hidden Pony, Pop)
Canada's Jon Samuel seems to be a man driven by the pure desire to make genuinely personal music. If the timing is right and the planets are synchronized...this young man might just be one of the few to gain the acceptance and approval of a mass audience. First Transmission features ten subtle folky pop tunes with a heavy emphasis on vocal melodies and lyrics. Samuel is a singer/songwriter who has obviously spent a great deal of time on his craft. The tunes on this album are extremely focused. And unlike most modern songs that are buried under too many layers of stuff, these songs are presented simply using only the essential ingredients necessary in order to get the point across. Ultimately, however, it is Jon's voice that will draw the listeners in. He recalls classic artists from the past like Cat Stevens...but the songs sound very much based in the twenty-first century. Intelligent tracks include "First Transmission," "NADA," "Darkwood," and "Maelstrom Lyric." This one's bound to catch on with the underground crowd in no time flat... Top pick.


The Scenics - Dead Man Walks Down Bayview (CD, Dream Tower, Pop)
Comeback album from Canada's The Scenics. The guys in this band haven't released a new album featuring original songs since the 1970s. The good news is...they're back with a vengeance. The band is comprised of Ken Badger (guitar, vocals), Andy Meyers (guitar, bass, vocals), Mark Perkell (drums), and Mike Young (bass, guitar, vocals). Fans will no doubt be delighted to find that the band hasn't fallen into the trap of technology. The cuts on Dead Man Walks Down Bayview were recorded simply using only the basic ingredients. The band's music is reminiscent of underground bands from the past like The Velvet Underground and The Feelies. This ten track album has a nice cool vibe...and the songs are instantly contagious and effective. Our favorite tracks include "Dark Cave," "When You Come Around," "Growing Pains," and "The Farmer." A cool captivating spin.
Barry Schrader - The Barnum Museum (CD, Innova Recordings, Progressive)
We've been listening to the musical creations of Barry Schrader for quite some time now. Schrader composes music for electronics, dance, film, video, mixed media, live/electro-acoustic music combinations, and real-time computer performance...and his music has been presented and performed in many countries around the globe. The Barnum Museum features eight lengthy recordings from this critically-acclaimed composer. These pieces could be described as modern classical, ambient, or experimental...but they also sound very much at times like the soundtrack to a bizarre science fiction film. Schrader seems to be driven by the pure desire to create...never letting boundaries get in the way of his boundless creative expression. Plenty of cool sounds here that would make Wendy Carlos proud. Our favorite tracks include "The Romanesque and Gothic Entranceways," "The Subterranean Levels," "The Homunculus In A Jar," and "The Chamber of False Things." This man never lets his fans down. His music is always spellbinding and unique. A wild mental audio ride. Top pick.


Self-Evident - We Built A Fortress On Short Notice (CD, Double Plus Good, Rock)
Complex progressive hard rock with plenty of odd twists and herky jerky rhythms. This is the sixth full-length release from Minneapolis, Minnesota's Self-Evident. Since releasing their last album in 2009 (Endings), the band has been spending a great deal of time touring the United States, Europe, and Japan. We Built A Fortress On Short Notice is a hard hitting album full of angst and adrenaline. This album reminds us a great deal of underground rock bands in the United States in the 1990s. The songs feature unusual time signatures, bizarre guitar riffs, and a vocalist whose voice really pushes things over the top. The band is comprised of Tom Berg (bass, keyboards, backing vocals), Conrad Mach (guitar, vocals), and Ben Johnston (drums, percussion). For a three piece band these guys have a really big intense sound. Captivating charging tracks include "Rumors," "Not Literally," and "Steve Stevens." Good solid hard rockin' stuff with brains.
Side FX - Spin Me Ever After (Independently released CD, Techno/pop/dance)
The fourth full-length release from Side FX. This band has created quite a buzz across the country over the past few years. Lead vocalist Kim Cameron will undoubtedly be compared to Madonna for obvious reasons...she writes and records danceable techno-pop and has beautiful platinum blond hair. But she's clearly her own person as is displayed by the classy melodic tracks on Spin Me Ever After. This album features tracks that are obviously aimed at a mass market. You don't have to be an underground snob or appreciate the stranger side of music to get into this young lady's musical universe. These songs are centered around steady beats, cool synth sounds, and instantly hummable melodies. Ten groovy cuts here including "Spin Me Ever After," "A Little Romance," "Spinning Stars," and "The Man I Used To Know."

Son Step - Here Comes Dreamboat (Independently released CD, Pop)
Son Step is the Philadelphia, Pennsylvania-based four piece band comprised of Jon Coyle, Pat Lamborn, Chris Coyle, and Matt Scarano. According to the press release that accompanied this disc, the band's music incorporates elements from garage rock, pop, jazz, ambient, and post-punk...and that pretty much sums things up here. Here Comes Dreamboat has plenty of peculiarities threaded throughout the tracks. This band's songs almost sound like pop except there's always something that's just slightly odd about the proceedings. We would tend to label this as art rock, simply because of the odd flavor. If you want an instant fix, this may not be it. But if you're looking for something that becomes more resilient the more you spin it, the time spent digesting these cuts would be well spent. Creative tracks include "Big Buck Hunter," "Lighter Things," "Swings," and "Right Times."
Surrender The Fall - Burn In The Spotlight (CD, Rum Bum, Pop)
The guys in Memphis, Tennessee's Surrender The Fall have been making music since 2005. Burn In The Spotlight is a hard-hitting album full of loud punchy rock tunes that should appeal to a wide spectrum of music fans. The band plays full-throttle for the most part and the main focal point of the music is vocalist Jared Cole. This guy's got a cool masculine vocal style that is gripping and intense. The tracks on this album tread on that fine line that separates pop music from heavy metal. The songs have definite melodies and lyrics...but the band plays super loud and hard. These songs should have folks in concert halls across the country swaying and swarming on top of one another in no time flat. Nifty hard rockers include "Everything You Want To Be," "Deeper Inside," "Where You Belong," and "Into The Headlights."
There's nothing wrong.
There's nothing wrong.
There's nothing wrong.
There's nothing wrong.

[Mantra introduced by MF & JS]
TKTTSM - TKTTSM (Independently released CD, Pop)
Dense technology-driven pop/rock from Brooklyn, New York's TKTTSM. This band is the duo comprised of Johanna Stanley (vocals) and Owen O'Mahony (instruments). The songs for this self-titled debut album were written from a stream-of-consciousness perspective...so that instantly appealed to us (!). Stanley and Mahony's music treads on that fine line that separates art and accessibility. Their songs have enough familiar elements to appeal to a wide range of listeners...but the songs seem to driven mainly by the desire to create. Lots of layering and heady sounds here. These two obviously spent a great deal of time and energy recording these compositions. The main focus is on vocal melodies but the arrangements are just as critical to the overall sound. These folks have done a wonderful job of marrying pop with technology. Nine groovy cuts here including "Calisthenics," "I Wanted To," "Japanteup," and "Focus." Way cool stuff with a totally groovy vibe.
Dave Tucker - In Kind (Independently released CD, Pop)
Dave Tucker does carpentry work to pay the bills...but our guess is that making music is his real passion. In Kind is Tucker's fourth full-length release and it's sure to please just about anyone who likes good solid commercial pop. The album features plenty of instantly hummable melodies, approachable lyrics, and good solid playing. Dave isn't playing artsy stuff for an underground crowd...he's making music that should appeal to a wide listening audience. Backing him up on this album are Phil Hurley (lead guitar), Tom Fillman (drums, percussion), and Ted Russell Kamp (upright and electric basses). Dave's got a great masculine voice that really gives these recordings that extra special kick. And he comes across sounding genuinely inspired on every single track. Twelve cool tunes here including "Mountain of a Man," "Sliding Backwards," "Sing To Me," and "Merely Men."
Under The Psycamore - I (CD, 7D Media, Progressive)
This band is going to find a warm and receptive audience...FAST. Under The Psycamore is the Stockholm, Sweden-based duo comprised of Jonathan Greiff and Carl Blomqvist. The two met in high school and began making music together. At first their musical interests seemed somewhat unparallel. Blomqvist was into hard bands like Tool while Greiff was more into lighter and smoother bands. But when both began listening to Porcupine Tree they found that their interests could easily be interwoven into a sound that combined the best of both worlds. The band was discovered by 7D Media's Trey Gunn who was immediately impressed with the material--he refers to their sound as "Tool meets Motorpsycho meets Radiohead meets Yes"...which is an accurate way of describing what's going on here. The band's thick rocking sound is counterbalanced by some wonderful layered vocals...and the progressive musical elements are reminiscent of the past while sounding completely modern and current. Cool vibes resonate from start to finish on this well-crafted album. Cool cuts include "Beyond The Fire I," "Celestial," "Amalthea," and "Remember Me." Hypnotic and heavenly.

Viva - Rhinestones and Rust (Independently released CD, Pop/rock)
Mighty cool rock/pop here with guts and style. Viva is the New York-based trio comprised of Viva DeConcini, Mary Feaster, and Sean Dixon. This trio has a big sound and all three musicians are super tight on their instruments. We listened to this album several times before coming to the conclusion that we can't come up with any comparisons or possible influences. It's not that the songs sound all that foreign or strange...it's just that they don't really sound too much like any other artists we've heard of late. The songs on Rhinestones and Rust are smart and inventive. The rhythm section is nice and solid and there are plenty of unusual guitar licks that weave in and out of the tunes. These folks are out hitting the club circuit hard at the end of 2012 promoting this album. With good solid tunes like these there's no way these folks won't rack up fans left and right. Cool modern pop cuts include "Rhinestones and Rust," "A Thousand Horses," "The Way The World Is," and "Music In Your Life." Top pick.


The Words - Original Motion Picture Soundtrack: Music by Marcelo Zarvos (CD, Lakeshore, Soundtrack)
To quote directly from the movie web site, The Words... "follows young writer Rory Jansen who finally achieves long sought after literary success after publishing the next great American novel. There's only one catch ­ he didn't write it. As the past comes back to haunt him and his literary star continues to rise, Jansen is forced to confront the steep price that must be paid for stealing another man's work and for placing ambition and success above life's most fundamental three words." Talk about a topic that couldn't be more timely and appropriate! The internet has changed our world in lots of great ways...but one of the great downfalls is the fact that so many people steal other people's images, words, music, etc. So it's about time that there's a film to deal with this issue on an intimate level. Starring in the movie are Bradley Cooper, Jeremy Irons, Dennis Quaid, Olivia Wilde, and Zoe Saldana. The music was composed by Marcelo Zarvos, a Brazilian pianist and composer who has written music for the concert stage, film, television and theater. These compositions have a big emotional vibe that is instantly warm and appealing. Nineteen tracks that are sure to add extra texture to the film itself. Intriguing selections include "The Author," "The Train Station," "Celia's Theme," and "Life or Fiction?"
When you're dead
The world dies
With you.
Steven Wright-Mark - My Plastic World (CD, Amplifier Music Co., Pop)
Cool melodic fuzz pop from New York's Steven Wright-Mark. My Plastic World is a nice clean slice of modern melodic guitar-driven pop tunes with a difference. Wright-Mark is a one man band, writing all the songs, playing all the instruments, and handling all the vocals (with the exception one additional female vocalist Liana Haaland). Sometimes one man projects can have a canned sound but that is definitely not the case here. Steven's songs sound ultimately inspired and spontaneous, and they have a cool vibrant energy that is instantly pleasing and appealing. These tracks have the instant hummable sound of hits from last century...yet the overall sound is modern and current. At times some of these cuts remind us of early recordings by Seattle's Young Fresh Fellows. Eleven perpetually pleasing tracks including "My Plastic World," "On Your Turntable," "Lean," and "Imaginary Friends." Good solid stuff.
Zebras
Will eat
Us.
Zucchini Drive - No Food But Lots of Weapons (Independently released CD, Progressive pop)
Zucchini Drive is the duo comprised of Marcus Graap and Tom De Geeter. The two began making music way back in 2002 and have been crafting and fine tuning their sound ever since. This album has a different sort of sound from what we're accustomed to hearing in the world of progressive pop. Instead of overlayering everything to death (which is the norm), Graap and De Geeter tend to keep their arrangements relatively simple and straightforward...which allows the listener to focus on the wonderful pensive melodies and cool intelligent lyrics. After spinning No Food But Lots of Weapons several times we're still perplexed...because we can't come up with any possible influences (?). That of course is a very good thing because it means that these fellows have managed to come up with their own sound and style. In a world full of copycat artists, this is most appealing indeed... The first single from the album is "Jaguar Sky"...and it's an excellent introduction to the dreamy and slightly surreal world of Zucchini Drive... TOP PICK.


A
Abraham Lincoln Vampire Hunter - Original motion picture soundtrack
Abundance - Manner effect
Jason Adamo Band - Bricks & mortar
A Dangerous Method - Original motion picture soundtrack
Affinity - The Baskervilles reunion: 2011
Age/Sex/Occupation - This side of the fence
Miguel Algarin / Albey Balgochian - Soul to sol
All The Right Moves - The monster I've become
Amazing Spider-Man - Music from the motion picture
Amenities Package - Out of phase
American Revolution - Buddha electrostorm
A Midsummer Night's Dream - The winter's tale
Ammo Without A Gun - Ammo Without A Gun
Animal Parts - Animal Parts
Answers To Nothing - Original motion picture soundtrack: Music by Craig Richey
Richard Anthony - Love is the power
Ascend - Secrets of flight
Ashbury Keys - W ake up
At Sea - A new machine
Auburn - Indian summer
Danielle Aument - Songs for you
Authorities - King pao au go-go
Avengers - Avengers
Axel's Axiom - Uncommon sense
Azud - Mrindle
B
Backwords - By the neck
Dave Ball - Don't forget your alligator
Bill Barner - Ten tunes
Bonnie Barnett Group - In between dreams
Bedhed and Blondy - Down south
Tim Bedner - Of light and shadow
Belmont Lights - Telegraphs EP
Roy Bennett - The four part trilogy: Movements from the lower region
Bernie - Original motion picture soundtrack
Black Pistol Fire - Big beat '59
Joe Blessett - Changing everything...
Ivan "Funkboy" Bodley - Look at that cookie
Alisa Boniello - Lovestruck
Anna Borges & Bill Ward - Receita de samba
Francis Bowie - Francis Bowie
Crystal Bright & The Silver Hands - Muses and bones
Bucket Boys - Leavin'
Matt Bunsen and the Burners - Porch party volume 1
Burning River Gamblers - Burning River Gamblers
Adam Burrows - Tall tales
C
David Caceres - David Caceres
Caltrop - Ten million years and eight minutes
Campbell Apartment - In
Tim Carey - Room 114
George Carill - Relevant
Carter Calvert - And the Roger Cohen Trio
Jeff Campbell - Stop and go
Guy Capecelatro III - North for the winter
Carousel - 27 rue de mi'chelle
Casa De Mi Padre - Original motion picture soundtrack
Case Theory - Cinematic
Barbara Cassidy Band - Leaving things the way i found them
Susan Cattaneo - Little big sky
Celeste - Ready to fly
Sergio Cervetti - Nazca and other works
Cheers Elephant - Like wind blows fire
Chief Fuzzer - Transcendental road blues
Churchwood - Just the two of us
Citadel Besieged - The winter of evermore
Dawnya Clarine - Walking on water
C-Leb & The Kettle Black - C-Leb & The Kettle Black
Coke Weed - Nice dreams
Phil Collins - Live at montreaux 2004
Comanchero - The undeserved
Como Brothers Band - The speed of sound
Dylan Connor - Primitive times
Convalescents - Armageddon
Copernicus - Live! In Prague
Copernicus - Victim of the sky
Copper Gamins - EP
Corduroy Road - Two step silhouette
Cornflower Blue - Run down the rails
Chris Cortez - Aunt nasty
Gheorghe Costinescu - Jubilus & Pantomi
Crap Detectors - Vs. parrot man
Crooked Saint - Sweating bullets
Michael Cullen - Love transmitter
Mark Cullison and The Regulars - The barstool monologues
D
Trent Dabbs and Amy Stroup - Sugar + The Hi-lows
Peter Daltrey - King of thieves: The best of Pter Daltrey Volume 2
Dandelion War - We were always loyal to lost causes
Dare Dukes + The Blackstock Collection - Thugs and china dolls
Darkest Hour - Original motion picture soundtrack: Score by Tyler Bates
Tyne Darling - The secret november
Darlingside - Pilot machines
Danny Darts - American songwriter
Dashboard Madonna - Neon life
Dashboard Madonna - Neon life EP
Ryan Davidson Trio - Ryan Davidson Trio
Billie Davies Trio - All about love
Dawns - Limited EP
Daydreamers - With your love
Days of Grace - Original motion picture soundtrack
Dead Rat Orchestra - The guga hunters of ness
Deep Purple - With orchestra: Live at montreux 2011
Deep Purple - Total abandon Australia '99
Delta Moon - Black cat oil
Xander Demos - Guitarcadia
Jon DeRosa - Anchored EP
Jon DeRosa - A wolf in preacher's clothes
The Descendants - Music from the motion picture
Tony Desimone - The second time around
Destroy Nate Allen - With our powers combined
Devereaux - Cacti pace
Disseriph - Disseriph
Diva - Moon moods
Dolfish - I'd rather disappear than stay the same
Donna and Doug - Take the day off
Doors - Mr. mojo risin': The story of l.a. woman
Dream Girl - Bon death
Drowned In Meaning - Drowned In Meaning
Drunken Prayer - Into the missionfield
John Du Cann - The many sides of 1967 - 1980
Dumb Blonde - Miss guy
Xenia Dunford and the Eastern Exile - Lonely streets
E
Earps - A tribute to Buck Owens: Buckle up!
Yelena Eckemoff - Forget me not
Eclectic Mayhem - Eclectic Mayhem
Eight Bells - Girls underground
Electrik Emily - Radio active
Electrik Emily - Stiletto rock
Elevator Art - Tent city
Elika - Always the light
Annalise Emerick - Starry-eyed
Empire Escorts - Empire Escorts
Emaculent - Emaculent
Engloria - Drive EP
Evita - The broadway cast recording
EWW Yaboo - So many of the kids b/w Make it fast
Adam Ezra Group - Ragtop angel
F
Nick Ferrio & His Feelings - Introducing...
Finding Clyde - Sacrifice it all
Jeremy Fisher - Mint Juleps
Flowerland - Caffeine disk EP
Tim Foljahn - Songs for an age of extinction
Forbidden Dimension - The golden age of lasers
Foreigner - Alive & rockin'
Forever Her Nighitmare - The rebirth
Josephine Foster - Blood rushing
Bill Fox - One thought revealed
Frank - Here together
Ian Franklin and Infinite Frequency - Breaking grounds
Frequency - Frequency
Furious Seasons - My analog face
G
Peter Gabriel - Live blood
Will Galison - Line open
Jose Garcia - Songs for a lifetime
Jackson Garrett - Let sleeping dogs lie
Gashers - Law is not order
Steve Gates - A bee in her mouth
Gazpacho - March of ghosts
Uli Geissendoerfer - Colors
Robin George & Vix - You
Jenny Gillespie - Belita
Girls Love Shoes - Supamedicine
Girls Love Shoes - Stars
Grannies Club - Wait & see
Gone - Original motion picture soundtrack
Ash Gray and the Girls - Born in the summer
Tini Grey - Shades of grey
Nathan Griffin - Nathan Griffin
Pat Guadagno - New Jersey material
Katie Guthorn - Why not smile?
Guzzer - Who hit the guzzer
H
Habit - Lincoln has won
Lua Hadar with Twist - Like a bridge
Gerard Hagen Trio - Song for leslie
Hard stuff - Bolex dementia
Hard stuff - Bulletproof
Lauren Harding - Heart in a box
Jason Haywood - A thousand miles since yesterday
Matt Hebert - Tomorrow in the sun
Sylvia Herold and the Rhythm Bugs - The spider and the fly
Harris Group - Choices
Gavin Harrison & Osric - The man who sold himself
Josh Harty - Nowhere
Jason Heath and the Greedy Souls - Packed for exile
Jon Herington - Time on my hands
Higher Concept - Everybody
Charlie Hill - The landing
Hillbily Vegas - Ringo manor
Hit & Run - Original motion picture soundtrack
Johnny Hodges - Yeah...about that
Homespun Remedies - Great depression
Penelope Houston - On market street
Russell Howard - Cityheart
Hully Blower - Hully dulls the blower
Huxter - #2
I
Illdotlogic - Dreams in stereo
Ill Funk Ensemble - The duality
Illness - A monument to our gilded age
I Melt With You - Original motion picture soundtrack
Inner Flame - A tribute to Rainer Ptacek
Insects of the Underground - Mind matter
Irina - Something about you
Iron Lady - Music from the motion picture
Iveys - Days & nights
J
Jackity Jack Jack - Jackity all the way home
Brian James - The wild and free EP
Elwood James Band - EJB
Olivier Jarda - Good luck cartel
Jack Jeffery - The constant that remains
Karen Johns & Company - Peach
Mary Ann Joyce-Walter - Cantata for the children of terezin
Justin Jude - 5 kinds of rain
Mike June - Exile on wilson street
K
Kaaa - A is for zebra
Bruce Kaphan Quartet - Bruce Kaphan Quartet
Ramin Karimloo - Human heart
Karney - Love and respect
Naama Kates - The unexamined life
Richie Kaye - Fire and fall back
Dave Keener - The easy way
Zonder Kennedy & The Scoville Junkies - Zonder Kennedy & The Scoville Junkies
Art Kenyon - Art Kenyon
Kid Savant - Drop it on the stereo
Kinder Machines - Beaten by them
Kevn Kinney - A good country mile
Klassik - In the making
Koko Beware - Something about the summer
Susan Krebs Band - Everything must change
L
Richie Lawrence - Water
Andrew Leahey - & The Homestead
Leander Rising - Heart tamer
Josh Levinson Sextet - Chauncey street
Leslie Lewis - Midnight sun
Light - 1102/2011
Light the Black Skye - Looking out looking in
Like Love - There there
Steve Lipman - Ridin' the beat
Brian Lisik - The mess that money could buy
Little, Big - Pins and narwhals
Lola Versus - Original motion picture soundtrack
Longreef - Dirty motel
Loop 2.4.3 - American dreamland
Lost Lovers Brigade - Skeletons
Vincent Lyn - Wing sing
Jessica Lynne - Spiritual cowgirl
M
Mad Planet - Ghost notes
Manooghi Hi - Silence
Lisa Marie - Summertime jazz
Christina Martin - Sleeping with a stranger
McCormick Percussion Group - Concerti for strings with
Mean Season - Mean Season
Memorials - Delirium
Milks & Rectangles - Milks & Rectangles
Giulia Millanta - Dust and desire
Mommyheads - Vulnerable boy
Money In The Banana Stand - Giant steps II
Monks of Mellonwah - Neurogenesis
Moonlight Social - Heading south
Gary Moore - Blues for jimi
More Music From - The Rum Diary
Morning Set - Morning Set
Ken Will Morton - Contenders
Mr. Meaner - Drinking again
MSB Family Band - MSB Family Band record
Maria Muldaur - Christmas at the oasis: Live at the rrazz room
Putnam Murdock - Brand new widow
Dale Murray - Dream mountain dream
MW Ensemble - MW Ensemble
My Furious Frenzy - Venus on fire
N
9Tomorrows - Gravityi in love
Namesake - Borders & fences
Arthur Nasson - West cambridge cowboys
Nearly Beloved - Where's bob
Lukas Nelson - Wasted
Willie Nelson - Remember Me Vol. 1
Ferenc Nemeth - Triumph
Thea Neumann - Lady and the tramps
David Newberry - No one will remember you
New York Rifles - Girl shaped girl
Nfected - Karate style 2
Night Genes - Like the blood
Nobox - Hollywood is on fire
No End Of Now - Some music we made
O
Old Time Machine / Old Cabin - Split EP
Old Time Machine - Old Time Machine
Oliver Dawson Saxon - Motorbiker
Once: A New Musical - Original broadway cast recording
Oooooooo - Looooooo
Open Hand - Mark of the demon
Ryan David Orr - Mordred the quarter known
Bill Ortiz - Highest wish
Our Lives - Out of place
P
Painted Blind - Painted Blind
Papa Juke - Out of the blues
Paranha 3DD - Original motion picture soundtrack
Pariah - Original motion picture soundtrack
Petunia & The Vipers - Petunia & The Vipers
Sal Piamonte - Lives in devil city
Piffaro - Los ministriles in the new world
Plastic Arts - Academy clonez
Vajra Pleroma - Vajra Pleroma
Pong - Live at the continental club
Poor Young Things - Let it sleep
Porter Draw - California widow
Pow Wow Now - Let's have a pow wow now
Doug Prescott - The journey and the deep blue sea
Projection - While you were out
Brianna Lea Pruett - The stars, the moon, the owl, the cougar, and you
Penny Jo Pullus - Through the glass
Pz - Pz 4 Pz
Q
Quinn Hedges Band - Step outside
Quernie - Quernie hernia
Quux - Radolphy
R
Radio Fallout - Vox e tenebris
Rags & Ribbons - The glass masses
David Ralston - I don't care
Leandra Ramm - One night with you
Davide Ramos - Sento la tua mancanza
Ray Mann Three - Sketches vol. 1
Reach Around Rodeo Clowns - Dark days dark nights
Reanimation - Giants hide among us
Reasons Be - Hands up EP
Red Laser - Anagramar
Red Lights - Original motion picture soundtrack
Red Jasper - Sting in the tale
Red Moon Road - Red Moon Road
Red Wanting Blue - From the vanishing point
Kate Reid - The love I'm in
Renaissance- Tour 2011: Live in concert
Marcus Reuter - Kopphenson
Riddle the Sphinx - Professional pretender
Donald Ridings - From the wild EP
Rivethead - Doomsday for optimism
Rockabye Baby! - Lullaby renditions of Depeche Mode
Rockabye Baby! - Lullaby renditions of Prince
Rockabye Baby! - Lullaby renditions of the Red Hot Chili Peppers
Rockabye Baby! - Lullaby renditions of The Smiths
Rockdoves - From the birds
Riff Rockit - Riff Rockit
Jeff Root - Fossil rock
Walter Rose - Cast your stone
Alan Rosenthal - Just sayin'
Rubblebucket - Live in chicago
Rum Diary - Original motion picture soundtrack: Music by Christopher Young
Mike Ruocco - Too late
Rzlotta - Brinnsiedoo
S
17 Pygmies - CIII: Even Celestina gets the blues
65's - Strike hard!
Sad Little Men - I'll be the octopus
Saga - 20/20
Rachael Sage - Haunted by you
San Francisco Music Club - Love & freedom
Amy Saraiya & The Outcome - Soundproof box
Satin Chaps - Might i suggest
Satin Hearts - Living in overdrive
Eric Schackne - Hammers & strings
Scrapomatic - I'm a stranger and i love the night
Seeking A Friend For The End Of The World - Original motion picture soundtrack
Kenny Selcer - Don't forget about me
Melissa Sellers - Turn me loose
Senayit - Of body
Sophia Serghi - Night of light
Sexy Accident - You're not alone
Sexy Accident - Ninja ninja fight darth vader
Nathan Shaffer - Come bcak america
Shit Computer - Kids & explosives
Nick Simper / Nasty Habits - Live at Scene Vienna
Lorrie Singer & Bradley Kopp - A deep oasis
Andrew Sisk - Treelines
Sixstep - House of cards
Skyline Drive - Topanga ranch motel
Shevy Smith - Ad astra
Maya Solovey - Forte
Sonali - Speechless
Son Of A Bitch - Victim you
Sonolumina - Sonolumina
Sophisticated Ladies - A true story
Charlene Soraia - Moonchild
South of Ramona - Step inside EP
Stanleys - Always
Starlings, TN - Heartache in 4/4 time
Starroy - Ocho for willow
Steel Chops - Steel Chops
Dan Stevens - My life of adventure
Danny Stoddard - Melinda rose
Stolen Rhodes - Falling off the edge
Stone Coyotes - A wild bird flying
Stone Temple Pilots - Alive in the windy city
Suit of Lights - Shine on forever
Sunspot - The slingshot effect
Dan Susnara - Prison sanctuary open field...prison
Sweet Interference - The falling in and out
SXO - Cats
Talibam! - Puff up the volume
Lynn Taylor - Barfly
Gordie Tentrees - North country heart
Jesse Terry - Empty seat on a plane
Thieving Irons - Behold, this dreamer!
Kevin M. Thomas - Intensify
Tiger! Tiger! - Cut them where they bleed
Tohpati Bertiga - Riot
To Rome With Love - Original motion picture soundtrack
Total Babes - Swimming through sunlight
Transformers: Prime - Music from the animatd series
True Hearts - True Hearts
Tunnel Trees - Cuppa joe
Twin Trip - II
U
Ultra Sex Laser - Christmas!
Ultra Sex Laser - The lego EP
Ultra Sex Laser - Greatest hits
V
Naga Valli - Eastern soul
Various Artists - Communicating Vessels - 7-inch series Vol. 1
Various Artists - Sample this: Saustex 2012 sampler
Vassy - Beautiful day
Logan Venderlic - Logan Venderlic
Videoing - Reader LP
Video Love - Mon ange
Frank Viele - Acoustic vudu
Gordon Vincent - Mechanical breakdown
W
J. Walker - Ambitions of a writer
Nic Walker - Owls in the dump gift shop
Wax Fang - Mirror mirror
We Are The Last Men On Earth - A girl nam
Whispering Pines - Whispering Pines
Whitelake - Enter the haggis
Why I Must Be Careful - Honeycomb
Bradley Wik and the Charlatans - Burn what you can, bury the rest...
Wilkinson Blades - 4:00 AM
Cole Williams - Out of the basement, out of the box
Chris Willis - Premium / Songs from the love ship v. 1
Jack Wilson - Jack Wilson
Windsor Drive - Wanderlust
Wind Up Radio Sessions - Bird eyes
Wishes and Thieves - Forest fire EP
Tommy Womack - Now what!
Cory Woodward - The truth
Wrinkle Neck Mules - Apprentice to ghosts
Dustry Wright - If we never...
X
Y
YellowTieGuy - Joy in the mourning
Y La Bamba - Court the storm
Yusif - Yusif
Benjamin Yusupov's Viola Concerto - Tango rock concerto
Z
Gina Zavalis
Martin Zellar - The hardways
Zero The Antistar - The broken electric lullaby
Zeiton - Form
Zileur - Ball of flame shoot fire