About E-mails * babysue Store * Donate * Contact Info * babysue * LMNOP * dONW7 * Poetry * T-Shirts * Review Policies
June 2011 Comics, Poems, Fables, and Reviews by


aka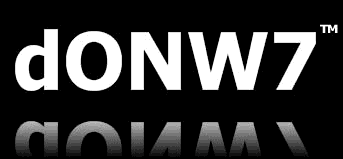 *Top Picks =

* * * * * * * * * * * * * * * * * * * *
The Fable of the Pregnant Girl
Once upon a time there was a short ugly stupid girl in high school named Bambi. Lots of girls have at least something going for them...but not Bambi. She was just a worthless old stupid nothing doomed to fail at everything she tried to accomplish.

One evening as she was walking home from school a big overweight black boy named Franklin pushed Bambi into a ditch and raped her. He didn't rape her because she was beautiful or appealing. He just raped her because he was stupid.

Several months later Bambi found herself hiding her pregnancy by wrapping tight bandages around her waist and wearing very loose clothing. She didn't dare tell anyone she was pregnant but her preoccupation with her condition was negatively affecting her grades. One Friday morning in May she received her report card and realized that she was failing in every single subject.

Bambi ran to the girls' restroom with the report card in hand, crying her eyes out in a fit of confusion. Then--to her shock and horror--her water suddenly broke as she realized she was about to give birth.

Afraid someone would catch her and realize what was going on, Bambi quickly locked herself in a stall and birthed her bloody fuckchild. She held it in her hands and studied it closely. The baby looked just like her, only it was black and it cried a lot louder. Bambi didn't know what to do so she put her hands around the baby's neck and squeezed as tightly as she could. She kept squeezing harder and harder and harder. The baby tried to grasp for air but not for long. Within a minute it was dead. Bambi tossed it into the toilet and flushed it away.

As the subtle flushing sound began to subside Bambi found herself suddenly surrounded by a huge flash of white light. She felt an uncommonly mystical feeling of warmth and solitude as she closed her eyes and became momentarily lost in a dream. Then...as soon as it came...the white light disappeared.

As she made her way out of the stall Bambi looked in the mirror. She could barely believe her eyes. Whereas she was once short and ugly, she was now quite tall and extraordinarily beautiful and sexy.

"My goodness! How extraordinarily tall, beautiful, and sexy I am now!" Bambi gushed with excitement.

She looked down at her report card...and found that all the "Fs" had now magically changed to "As".

"And how incredibly SMART I am as well!" Bambi exclaimed.

She skipped and hopped out of the restroom and down the hallway and began to giggle as she noticed that a group of boys who once hated her were now following her with their tongues hanging out like horny zombies.

From that point on Bambi was the instant darling of all her classmates. She was even chosen as the valedictorian at her graduation.

And therein lies the moral of the fable.

* * * * * * * * * * * * * * * * * * * *
Leslie Alexander - Nobody's Baby (Independently released CD, Pop)
As soon as we heard the lead track on this album ("Drive All Night")...we knew we were in for something truly special. Nobody's Baby is the fourth full-length release from Canada's Leslie Alexander. We've been saying this for years now but we'll say it again. Canada is the true hotbed of talent in the twenty-first century, producing hundreds and hundreds of artists that are vastly superior to their American counterparts. We unfortunately have not heard Alexander's first three albums so Baby serves as an introduction for us. In some ways, Leslie's music could be compared to Sheryl Crow with one major difference...her music is completely and totally credible in terms of artistic creation. And yet...the songs on this album are unapologetically commercial. She's got the songs...she's got the personality and presence...and, most importantly, Ms. Alexander has the voice. An incredible ten track album featuring timeless pop classics like "Drive All Night," "Crazy Train," "Black Widow," and "Last Dance." An obvious TOP PICK. Highly recommended. Note that Leslie frequently tours with her musical partner Jenny Allen (whose latest album is also covered in this month's review section).


Jenny Allen - Blanket (Independently released CD, Pop)
The third full-length release from Canada's Jenny Allen. If you think all commercial pop is bad, think again. Ms. Allen is proving that commercial pop can have substance, soul, and passion. And if you have doubts, spin Blanket a few times and she will make a believer out of you. Ms. Allen began her solo career back in 1991 with the release of Something To Say. After releasing a second album she then joined the Calgary-based band The Fates for a few years before deciding to continue her solo career. Jenny often tours and plays music with Leslie Alexander (whose new album is also covered in this month's review section). Both these ladies are incredibly talented, beautiful as all-get-out, and about as credible as any commercial pop artist could ever be. Produced by John Ellis, Blanket is a resounding success of all levels. The songwriting is top notch. The arrangements are lush and full. And Jenny's voice is absolutely incredible. When Allen sings a song folks obviously sit up and take notice. Kickass ten track album here with ten superb cuts including "Blanket," "Beautiful Mess," "Could Have Been Something," "Quiet In Here," and "A Simple Word." Highly recommended. Top pick.


Let the hard times
Bring you down.
Always give up.

Let the everyday stresses of life
Ruin your day.
Always give up.

When life is so bleak that it seems
Things will never get any better,
Always give up.
Balkans - Balkans (Advance CD-R, Rock)
We rarely review advance CD-Rs these days...but this one caught our attention...mainly because it was sent to us from the unlikely city of Alpharetta, Georgia (?). Even more interestingly, the album is apparently also being released/promoted in the United Kingdom. This self-titled album contains ten gutsy rock/pop cuts...fueled by ballsy adrenaline and nice raw vocals. This one should appeal to fans of The Strokes...but just be aware that the guys in Balkans pack a much bigger and harder punch...
You can't do anything
That hasn't been done
Before.

God's a
Blemish.
David Adam Byrnes - Premium Country (CD, Better Angels, Country/pop)
David Adam Byrnes has an instantly familiar sound that should appeal to just about anyone who loves twenty-first century country pop. Premium Country is the debut full-length release from this confident twenty-three year old singer/songwriter...and it's chock full of smart hummable hits. Byrnes has a voice that will immediately remind many listeners of Mark Chesnutt. These songs feature smart arrangements and super slick production...but it's David's voice that will surely draw the fans in. "She Only Wanted Flowers" is the single that's initially being pushed...an interesting choice because it's much more subdued and insightful than the other songs. This album features over 50 minutes' worth of music and includes cool potential hits like "Sweet Distraction," "Maybe She Won't Go," "Any Other Way," and "When I Get There."
Candy Snatchers - Down at Delilah's (CD, Drug Front, Rock)
Loud in-your-face abrasive fast rock and roll that KICKS. The guys in Candy Snatchers play nervous intense rock music that recalls the heyday of the mid-1990s when bands were competing to see who could play the loudest and fastest while still retaining things like melodies and danceable rhythms. The best word to describe these songs is...explosive. These guys play with pure passion and the adrenaline level is way over the top. If the fast beats and overdriven guitars don't totally knock your socks off, the lead singer's voice will. These guys play like there's no tomorrow. By the time this disc ends you'll be trying to catch your breath, guaranteed. All-out rockers include "A Message For All Our Listeners," "The World Is Wrong," "Run Jive Turkey, Run!", and "Debtor's Prison." Great intense shit that'll shave yer balls and leave 'em flopping all over the floor. TOP PICK.


Jim Connolly with The Gove County String Quartet & Anna Abbey - It's Only Gravity That Makes Wearing A Crown Painful (CD, pfMENTUM, Classical)
If you love strings you're gonna love this one. The strangely-titled It's Only Gravity That Makes Wearing A Crown Painful features the talents of five musicians: Laura Hackstein (violin), Sally Barr (violin, five-string violin), Nick Coventry (viola), Jim Connolly (double bass melodica), and Anna Abbey (toy piano, piano). Plenty of beautifully executed tracks here...twenty cuts in all...and there's not a sour grape in the bunch. All of the composition are originals with the exception of a really odd take on Mr. Rogers' "Won't You Be My Neighbor?" (?!!?). But if the inclusion of such a tune might make you think this album is a joke, think again. These smart resilient pieces are smart, mature, and ultimately very rewarding. Super slick sound quality and the playing is top notch throughout. Killer compositions include the title track, "Tealight No. 9," "Bobo Is Hungry," "Tealight No. 4," and "The Watts Towers." Top pick.


I could have been something
But I ended up not being anything.
I could have been successful
But I failed at everything I did.
I could have been happy
But I chose to be alienated and miserable
Instead.
Dark Mean - Dark Mean (Independently released CD, Pop)
So many band names in the universe...and most of them absolutely suck. The folks in this band came up with something we've never heard done before...they transposed the first letters of one of the members' names (Mark Dean) and came up with...Dark Mean. Pretty clever. But even more clever and interesting is...the music itself. Along with Dean, the trio includes Billy Holmes and Sandy Johnston. All three are the best of friends which may be one of the critical variables that makes the music so inviting and real. So...is this underground pop, moody ambience, or folky Americana? Actually, the songs on this self-titled release are something like a combination of all three. Hard to compare these recordings to other artists because...they don't really sound like any one artist in particular. Be aware that this is music with substance...not temporary trash crap recorded to make a quick buck. Ten clever cuts here including "Algonquin," "Happy Banjo," "Finland," "Dark Banjo," and "Old Man." Top pick.


Dead Sara - Dead Sara (CD, Fontana, Pop/rock)
The lead singer in a band is such a critical link. So many bands have good songs...but without a great vocalist the songs can simply be overlooked. The folks in Dead Sara are finding an instant and immediate audience and there's no doubt this is because they have an outstanding lead singer. Emily Armstrong is a young lady who is obviously on the quick path to success. She and her bandmates have come up with a real winner here. This self-titled album features smart loud guitar driven pop/rock tunes that would already be effective...but that unmistakably focused voice makes them even more impressive. These songs may be too calculated and polished for the underground artsy crowd...but folks into accessible commercial rock will absolutely love this one. Eleven gutsy cuts here including "Whispers & Ashes" and "Sorry For It All." Good driving stuff that rocks.
The Demos - Lovely (CD, Young Lion of the West Recording Company, Pop)
We like this album very much so we visited the band's web site (link above) to find out more information...but we could find very little factual info other than photographs and blurbs about the new album. Since we couldn't find any pertinent facts to include here...we're forced to concentrate on the music itself. That can be difficult at times...but in this case it's rather simple. The appropriately titled Lovely is a super satisfying slice of modern pop with fresh energy and cool breezy melodies. True, there are thousands upon thousands of bands using this same basic formula: guitars, bass, drums, vocals... But the folks in The Demos combine 'em in just the right way and they have the right attitude about what they're doing. As a result, what might be average ordinary pop...is transformed into wonderfully magnetic music with integrity and style. The more we spin this album...the better these tracks sound. Just over 32 minutes of pure pop bliss. Our favorite cuts include "Daydream," "Tell Me How It Feels," "I Might Have You," and "My City." Highly recommended. TOP PICK.


Don't listen to your parents.
Don't listen to your teachers.
Don't listen to anyone.

I saw an old
Eco-Granny
At the local
Health food store.
I hated the
Eco-Granny
For everything that
She stood
For.
Steve Ellis - Loot (CD, Angel Air, Pop)
Steve Ellis was originally in the band Love Affair. After leaving the band, he was approached to record some tunes that would appear in the film Loot. Little did Ellis and his associates know at the time that the songs they were recording for the film would take on a life of their own...ultimately becoming very sought after by many music fans over the years. The film is apparently kinda dated now...but the songs live on. And now, thanks to the folks at Great Britain's Angel Air label, they are now once again being made available to the public. These orchestrated pop compositions have that ultra stylish sound that was very popular in the late 1960s and early 1970s. Steve's voice lends itself incredibly well to this style of music...which is probably why these recordings have had such staying power. In addition to Steve, the album also features the talents of Clem Cattini, Herbie Flowers, Big Jim Sullivan, Madelline Bell, and Doris Troy. If you like the sound and vibe of music from the Austin Powers films you owe it to yourself to check this one out. This is not an imitation or a rehash...it's the real thing...
Fish & Bird - Every Whisper Is A Shout Across The Void (CD, Fiddle Head, Pop)
The third full-length release from Canada's Fish & Bird. These folks have a breezy fluid highly melodic organic sound that is instantly familiar and pleasing. On their first two albums the folks in this band relied more heavily on overdubs. On Every Whisper Is A Shout Across The Void they opted for a cleaner, simpler, warmer sound...recording almost everything live off the floor. Vocalist Taylor Ashton has a super cool deep voice that really pushes these songs to another level. The band is currently touring heavily around Canada in support of this album. We can only hope they're able to garner enough support in the United States to warrant a tour. Housed in a beautiful foldout cardboard sleeve (complete with enclosed lyric booklet), Void is an album that holds up to many repeated spins and gets better the more familiar it becomes. Smart resonant tracks include "Well Run Dry," "Effigy," "Space Telescope," and "Boxes & Bottles." Top pick.


Focus on the
Negative.
Mark Healey - Inside Out (CD, Angel Air, Pop)
Mark Healey has played in numerous bands over the years...but he is probably best known as a member of the late 1980s reformed version of Badfinger. In addition to playing the standard Badfinger hits, Healey also has a recording studio where he has worked recording numerous other artists and bands. Interestingly, Inside Out is Healey's debut solo release...no doubt delayed for so long because he was involved in other projects and worked in the background with so many other artists. Mark's love of The Beatles is obvious in these tracks...everything from the melodies to the style of recording recalls John Lennon and Paul McCartney. No doubt the effects of playing Badfinger songs has also had a very dramatic effect on his sound. It's great that this guy is finally coming into his own here...because he has so much to offer. He writes cool smart pop tunes...has a great knack for coming up with super smart arrangements...and he has an excellent voice. Mark's cool spirit and style come across crystal clear...making Inside Out a superb listening experience for fans of pure classic pop. Nine cuts here including "Anything," "Inside Out," "Someday A Dream," and "Begin Again."
Hoodwinked Too! - Original Motion Picture Score by Murray Gold (CD, Lakeshore, Motion picture score)
If you're a fan of music from the Pink Panther cartoons...you will undoubtedly be drawn to this motion picture score. Featuring original compositions by Murray Gold, these highly stylized orchestrated instrumentals have a super slick sound and pack a mighty big power punch. Gold is best known for the music he created for the television show Doctor Who many years ago...which is probably what landed him the job as composer for Hoodwinked Too! A lot of thought obviously went into the creation of this music. Instead of just churning out tracks for an animated film, Gold wrote themes for each character and then intertwined the themes as the plot progresses. This is very smart intricate music that is playful, powerful, and original. This album features a whirlwind of sound and ideas. Twenty-seven tracks flash by in just over forty-six minutes...making this a very fast moving and fast paced spin. Rarely do we hear motion pictures scores created with such precise attention to detail. Clever cunning tracks include "Happily Ever Before," "HEA," "On The Trail of Evil," and "Until Next Time." TOP PICK.


Hyperbubble - Drastic Cinematic (CD, Bubblegum, Pop)
More wonderfully straightforward danceable pop from the Texas-based band Hyperbubble. This band is the duo comprised of Jess Decuir and Jeff Decuir along with various friends and guest artists lending helping hands. Drastic Cinematic is the duo's tribute to some of their favorite soundtracks created by artists like Giorgio Moroder, Goblin, Ennio Morricone, Wendy Carlos, Jerry Goldsmith, Queen, Barry de Vorzon, and Tangerine Dream. The Decuirs have a sound that incorporates lots of vintage analog synthesizers and sounds from early techno/dance bands from the 1980s. Like the band's last album, this disc is a non-stop fun experience from start to finish. Totally cool upbeat modern pop tunes presented with gutsy imagination and plenty of style. Groovy cuts include "Midnight Cruiser," "Geometry," "Blame It On The Bot," and "Welcome To Infinity Pts 1 & 2." Totally cool vibes here. TOP PICK.


Rory Gallagher - Notes From San Francisco (CD, Eagle Rock Entertainment, Rock)
There seems to be a growing resurgence of interest in the music of Rory Gallagher of late and that is most likely due to several new releases from the folks at Eagle Rock Entertainment. While extremely successful overseas, Gallagher never seemed to enjoy the same degree of popularity here in the United States. But that may be changing as more and more folks now seem to agree that this man was one of the greatest guitarists of all time...and he continues to entertain and influence folks around the world. Notes From San Francisco is a real treat for Rory's fans. The first disc is an album recorded long ago that was shelved and never released (along with three bonus tracks) while the second CD is a live recording of a concert from 1979. Considering how old these recordings are, it's amazing how vibrant and slick they sound. Even though he is no longer with us, Rory's sound and influence are still alive and well. Cool aggressive cuts include "Rue The Day," "Mississippi Sheiks," "Overnight Bag," and "Fuel To The Fire."
Insomniacs - Just Enjoy It! (CD, Blood Red Vinyl & Discs, Pop)
The Insomniacs belong in the Energizer Bunny category of pop bands. These guys released their first single way back in 1991 and have continued carrying the torch ever since. But from the fresh vibrant sound of the tunes on Just Enjoy It! you'd never guess these fellows have been at it as long as they have. What is most appealing about this album (and about the band in general) is that the songs are delivered in a super simple and direct fashion. No unnecessary overdubs...no weird and crazy effects...just good solid ultra-catchy guitar-driven tunes. Anyone who loved great classic pop bands from the 1980s and 1990s will find a lot to love here as the band effortlessly tosses out fourteen solid tracks. Our favorites include "Yeah Yeah Yeah," "Just Enjoy It," "Mind Eraser," and "Amelia." Top pick.


I'm jealous of people
Whose lives have meaning.
I'm jealous of people
Who believe in things.
I'm jealous of people
Who have real three-dimensional friends.
I'm jealous of people
Who I have no reason to be jealous of.
Dan Krikorian - Windsor Blue (CD, Georgia Reign, Pop)
The third full-length release from Costa Mesa, California's Dan Krikorian. If you're looking for the latest ultra-creative bizarre underground artist you probably won't be interested in this album. But if you're the kinda person who likes familiar sounding music that is genuine and real...well then, Windsor Blue may be exactly what you're looking for. Krikorian has a cool subdued folky pop sound that is instantly familiar and should appeal to just about anyone who likes mid-tempo pop. The songs are mainly based around a gently strummed acoustic guitar...and Dan's cool reserved vocals are the obvious centerpiece. A few decades ago the songs on this album would have been instantly embraced by FM radio stations across the country. In today's market...it's anyone's guess as to how this will be received. Irregardless, this is quality stuff from a guy with genuine heart and soul. Warm and inviting cuts include "Wait," "Thief Like That," "Windsor Blue," and "Summer Dress."
Live Ones - Yer Quite Welcome (Limited edition CD, Drug Front, Rock)
A nice direct shot of real rock and roll. With so many bands in the world relying on technology to cover their blemishes and create their sound, it's refreshing to hear a band like Live Ones. These guys keep their songs simple and direct, utilizing only the essentials (guitar, bass, drums) to create a powerful wall of sound. The overall vibe is straight outta the 1970s with that big overdriven guitar and those rough gravelly vocals taking center stage. This is old school rock and roll the way it ought to be played. Solid loud rockers include "Disowned," "Haunted," "She Got Soul," and "We're The Ones."
LKN / Knife The Symphony - Split 5 Inch (CD, Phratry, Rock)
Lauren Kathryn Newman (aka LKN) is one of the most interesting and inspired female artists of the twenty-first century. At a point in time when so many artists are driven by technology, Lauren's music is pure and real. She's a one woman band but...more importantly...she's a one woman rock band. No fluffy shit here, Lauren plays with guts and passion...and her music rocks. Six new Newman tracks here...and they all hit the target (as usual!). Our favorites include "Roll The Bones" and "You Are My Best Friend." If you haven't heard this lady play guitar yet...you haven't lived. Rounding out this split CD are three tracks by Cincinnati's Knife The Symphony. Loud, intense, in-your-face alternative crazy rock that reminds us some of the more out-of-control underground rock bands from the mid-1990s. These guys are gutsy, crazed, and passionate. Cool split disc from two exceptionally talented artists.
Romi Mayes - Lucky Tonight (CD, Manitoba Film & Music, Pop/rock)
Canada's Romi Mayes is one brave and intensely talented young lady. Already quite popular in her home country, Mayes should have no trouble transferring some of that success to the United States. Lucky Tonight features ten brand new songs recorded live all in one take. As such, what you hear on this album actually is the artist and her band playing their songs. No digital effects covering up mistakes...no overdubs to correct slight inconsistencies...nothing but Romi (pronounced RAE-ME) and her band playing like hell for a sold out crowd in Winnipeg in the middle of winter. According to the press release that accompanied this album, Mayes sounds something like Keith Richards, Joan Jett, and Ray Charles...so this should give you a pretty good idea of where she's coming from. Smart bluesy modern pop tracks include "Easy On You," "Heavy Heart," "Not My Baby," and "I Will."
Force your morals
Down everyone else's
Throats.
Moving Mountains - Waves (CD, Triple Crown, Rock)
The guys in Moving Mountains may want to kill us for saying this...but to us their music sounds something like U2 if the band played death metal. When the vocalist isn't pushing his pipes he really does sound kinda like Bono...but this band plays much, much, much harder than the U2 guys ever did or ever will. Waves is an album that will most likely appeal to younger male listeners. The songs are aggressive and loud with propulsive rhythms and big overdriven guitars. But even though they play really hard and things often get quite intense, these folks never sacrifice songs for power and volume. Very nice sound quality here...these songs are polished without sounding canned or overproduced. Epic cuts include "Where Two Bodies Lie," "Once Rendering," and "Full Circle."
Nadia - Strange Song: The Songs of Leonard Cohen (Independently released CD, Pop/rock)
The second full-length release from Nadia Kazmi who, at least upon the release of this album, chooses to use her first name only. Originally from Canada, Nadia now resides in Brooklyn, New York...which may or may not explain her decision to release an album of Leonard Cohen covers. Before we slipped this disc in we had a pretty good idea of what to expect...probably super slick keyboard driven Cohen covers that would be way too glossy for comfort. Accordingly, we were surprised as heck to find that the tracks on Strange Song are the exact opposite. These covers have a nice rough underground sound driven by groovy loud guitars and spontaneous sounding rhythms. The overall vibe reminds us a bit of very early recordings from PJ Harvey. After hearing this we're very curious to go back and hear Nadia's first album that featured original tunes. This young lady is obviously on a straight path to underground success with this one. Smart provocative covers include "Why Don't You Try," "I'm Your Man," "Ain't No Cure For Love," and "Came So Far For Beauty."
I hate
The clouds in the sky.
I hate
Plants and animals.
I hate
Rivers and streams.
I hate
Everything that is beautiful.
Newest Zealand - Newest Zealand (CD, Ampersand, Pop)
Thanks to the kindness and open-mindedness of a few key individuals overseas, we are slowly but surely being introduced to the undercurrents of music in Poland. And at least up to this point, everything we've heard has been rather outstanding. The strangely titled Newest Zealand isn't like any other Polish aren't we've heard. The band is driven by the songwriting skills of Borys Dejnarowicz...a fellow who writes some unusually effective progressive pop tunes that don't really sound like any other artist in particular. On the first couple of spins we were impressed. But by the time we had listened to this a half dozen times or more we found ourselves falling in love with many of these tracks. Cool arrangements, fantastic melodies, and great vocals combine to create some really cool and inventive catchy modern pop. Twelve smart cuts here including "Lines Are Invisible," "Two Ways," "Yours Sincerely," and "Elimination & Lemon." Great pop stuff from another universe. Top pick.


noisepoetnobody & Vance Galloway - Uranium 238 (CD, Lens, Electronic/sound)
The curiously titled noisepoetnobody and Vance Galloway first began working together way back in 1998. Since that time the two have developed an ongoing musical relationship. Uranium 238 is the second full-length collaboration between the two. The album contains tracks the duo recorded for KEXP.org Radio as well as other recordings they created in preparation for the performance. If you're familiar with either artist or even the Lens label...then you probably already know that this is not standard audio fare. These are more like spontaneous sound sculptures in which almost anything is allowed to happen. Sometimes the music sounds spacey...sometimes mechanical...and sometimes like layered found sounds. Six tracks here including "The First Fascination," "Glimmering Endless Possibilities," and "Casting Links For Chain To Enslave Animal And Man." Trippy unpredictable stuff from two decidedly uncommercial artists...
Aaron Novik - Floating World Vol. 1 (CD, Porto Franco, Progressive)
Music from a decidedly different universe. San Francisco's Aaron Novik has come up with a very unusual album here. In some ways it reminds us of progressive British bands from the past like Slapp Happy and Curved Air (more the former than the latter). The compositions on this album were inspired by three Mission District poets: Bart Alberti, Swan, and Michael B. Loggins. Joining Novik on these recordings are a host of friends and artists playing some rather unconventional instruments. This is one of those cases where it is actually quite difficult to make comparisons and cite influences because the overall sound is just so...different. There's so much to take in here over the course of these 21 tracks. If you're looking for easy modern pop music this probably isn't for you. But if you like artsy stuff that is super intelligent and ultimately refreshing...Floating World Vol. 1 might just be your favorite new album. Killer cuts include "T.S. Eliot," "Umbrella," "Philip Both," and "Goodbye To Bird." TOP PICK.


Of God And Science - Black Rabbit (CD, Detach, Progressive pop/rock)
The cover of this album immediately reminded us of the film Donnie Darko so we were curious to hear what the music was like. Black Rabbit was recorded over the course of a two year period by band members Matt Dominguez, Jeremy Fine, and Julian Martinez. These folks are based in Albuquerque, New Mexico and they write and record classically inspired modern pop with a twist. The songs are driven by smart melodies and intriguing recording techniques. Sometimes the tunes are soft and introspective and at other times somewhat experimental and moody. A lot of thought obviously went into recording these compositions. Instead of creating modern throwaway pop, these individuals have come up with a super smart album that will surely stand the test of time. Nice heady tracks include "Wasteland," "Who Are You," "Impossible You," and "Jim Jones."
Paper Arrows - In The Morning (CD-R, Quell, Pop)
The third full-length release from Chicago's Paper Arrows. If you love pop bands from the 1980s and early 1990s...there's a good chance you will fall in love with this band's super catchy pure pop sound. The guys in Paper Arrows aren't trying to push boundaries or make demands of their listeners. These tunes were created for pure entertainment. The arrangements are simple, allowing the listener to focus on the vocal melodies and lyrics. Because we only received a CD-R we'll keep this short. Ten smooth hummable tracks here including "Lonesome Sound," "Still Got You," and "Dirty Engine." Recommended for fans of The Shoes.
Patrolled By Radar - Be Happy (CD, Knitting Factory, Pop)
Patrolled By Radar is the new band name being used by the guys who used to call themselves 50 Cent Haircut. The name was changed because they were getting tired of being confused with rap-shitter 50 Cent. The band is driven by the classy/classic songwriting skills of Jay Souza. We were surprised that this is a Los Angeles, California-based band because the music is so straightforward and inspired. Souza and his bandmates write and record mid-tempo pop songs that could easily be appreciated by most music fans. Instead of overdubbing everything to death, these guys present their music in a mostly straightforward fashion...which allows listeners to focus on the vocal melodies and lyrics. Ten hummable crafty cuts here including "Widow Next Door," "Coat of Disappointment," and "Walking."
Pendragon - Passion (CD + DVD, Madfish Music, Rock)
At a point in time when packaging is so crucial to a release, the guys in Pendragon made the wise decision to place a lot of emphasis on packaging Passion. This CD + DVD set is housed in a deluxe jewel case that slides inside a cardboard sleeve...and both feature some very beautiful artwork of what looks like stone sculptures. But packaging without music to back it up is worth nothing of course...so fortunately the goods inside live up to the professional looking sleeve. The guys in Pendragon have been making music for decades now and have become a fan favorite in many parts of the world. The guys in the band merge progressive sounds from the 1970s with arena rock anthems from the 1980s...all the while utilizing state-of-the-art technology to push the music to another level. The heavily orchestrated tracks on Passion are heady and sometimes intense...but melodies and song structures are what constantly push the music foreword. Cool progressive rockers include "Passion," "It's Just a Matter of Not Getting Caught," and "Your Black Heart."

P.H.A.S.T.I. - The Stages of Sleep: A Metaphor for Torun (CD, PAS, Experimental/sound)
P.H.A.S.T.I. is a collaborative project featuring the talents of Brooklyn, New York's PAS and Poland's HATI (the letters were combined to create the new name). All of the compositions on this CD were recorded live in the studio in Poland in 2010. The Stages of Sleep: A Metaphor for Torun features nine tracks of peculiar improvisation. Rather than focusing on melodies, the players focus more on creating sounds and moods with their instruments. These spontaneous pieces range from strange to slightly frightening. Hard to describe these songs...folks either dig experimental sounds or they don't. We're always up for people messing with our minds...and on this album, these folks do just that (!). Nine cuts here including "Preparation for the Internal Journey," "Stage 5 - Delta Sleep," and "Final Level."
Sam Phillips - Solid State: Songs From the Long Play (CD, Pop)
Sam Phillips has been keeping up with the times in the digital age...but by doing so she realized some of her original fans might be missing out. Thus the release of Solid State: Songs From the Long Play. This project was originally a subscriber-only deal offering downloads on Sam's web site from 2009 to 2011. The project was well-received so Phillips decided to offer a "real" CD to her fans featuring some of the best recordings from the project. Considering the fact that many of these recordings were created without regard to commercial appeal, it's surprising how hummable and accessible the material is. The only thing that seems a bit confusing about this one is that--considering how much music was recorded for Solid State--only about 36 minutes are offered here. Wonder why...? In any event, this is a super solid collection of more smart hummable pop from a lady who never disappoints. Thirteen well-crafted tracks including "Tell Me," "Lever Pulled Down," and "So Glad You're Here."
The Phoenix Foundation - Buffalo (CD, Memphis Industries, Pop)
Although we've only listened to Buffalo a few times as of this writing, we can already tell that this is an album we will be spinning for years to come. New Zealand's The Phoenix Foundation write and record modern progressive pop with strangely unique undercurrents. The press release that accompanied the album summed up the band's sound extremely well by stating that the music "...is a glorious pop polyglot, combining sun bleached harmonies, chiming guitars, progressive synth scapes and subliminal rhythms to glorious effect." Couldn't have said it better ourselves. While the overall sound is deliciously artsy, the folks in this band have no problem making vocal melodies the main focus of the music. But what pushes the music higher is the subtle use of background sounds. Instead of clobbering you over the head with uniqueness and strange oddities, subtle nuances are utilized that will undoubtedly be the reason these songs will hold up to hundreds of repeated spins. The slightly hazy vocals are absolutely heavenly...and the lyrics somewhat puzzling. Fans of modern progressive pop will go apeshit over this one. Cool dreamy effervescent cuts include "Eventually," "Flock of Hearts" (wow...), "Skeleton," and "Golden Ship." This will easily end up being one of the best albums of 2011... TOP PICK.


When you don't care
About anything nothing
Really matters.
The Postelles - The Postelles (CD, +1 Music, Pop)
If you haven't already heard The Postelles you can be certain that in the very near future...you will. Although this is the debut full-length release from this New York-based quartet, their career is already on fire. And after spinning this self-titled album it's easy to see why. Produced by The Strokes' Albert Hammond, Jr. and the band themselves, this is one helluva collection of catchy modern pop with balls. These fellows have a sound that is driven by classic bands from the 1950s and 1960s...but the vibe is totally revved up with twenty-first century energy and style. The band's debut EP made quite a splash in the United States and Great Britain...so there was already a big buzz out there before this album was even completed. The cuts on this album have a big huge sound but what really stands out are the songs themselves...and they're played with such genuine enthusiasm that they're impossible to ignore. These fellows play with all the excitement of a young group who has just found their footing...nothing short of infectious. Twelve kickass pop/rockers here including "White Night," "Can't Stand Still," "Hey Little Sister," and "She She." Music for young and old listeners alike. Recommended. TOP PICK.


Tokyo Rosenthal - Who Was That Man? (CD, Rock & Sock, Country/pop)
If you like classic artists from the past like The Mavericks and Chris Isaak...there's a mighty good chance you might just be going apeshit over Tokyo Rosenthal sometime in the very near future. Although Mr. Rosenthal has been making music for about three decades, his music has only really caught on in the past few years...most notably through the 2007 release of his CD One Score And Ten. Since the album's release, Tokyo's career has suddenly shot straight up...and he is finally receiving the respect and admiration he deserves. Who Was That Man? is a straight shot of mid-tempo country flavored pop music...with infectious melodies and lyrics that stand up to many repeated spins. Tokyo has a great voice...he never sounds like he's trying that hard and yet he always manages to get his point across. Way cool nifty album here featuring ten tracks including "Who Was That Man?", "Black To Blue," "Ann Marie," and "Little Old Man." Top pick.


Andy Santospago - Shiny Bombs (Independently released CD-R, Pop)
A few years ago we were immediately impressed by a cool underground pop band called The Vinyl Skyway. Not too long afterward we were treated to a mesmerizing solo album by Andy Santospago (a member of the band). It took a while but Andy's back with another spectacular collection of cool, groovy, introspective pop songs. If you're a sucker for great melodies (that includes us), you owe it to yourself to get acquainted with this guy's music. He doesn't seem to be playing the game dressing and acting the part like every other ultra-cool songwriter on the planet so Andy may remain an underground icon. But what matters here is the music...and you'll find plenty of cool timeless songs on Shiny Bombs that will instantly put you in a great frame of mind. Mr. Santospago writes classic pop tunes that will sound fantastic decades from now. The songs come from the heart and they're presented simply without hundreds of tracks muddying up the sound. And man oh man...what a voice. This guy has one of the smoothest voices on the planet. Once again Andy Santospago effortlessly hits a clean home run. Incredibly effective pop cuts include "Faces," "Parasite," "Shines On," "A Happy Farm," and "My Catapult (Ode To Bernie)." Highly recommended. TOP PICK.


Scumbag Philosopher - It Means Nothing So It Means Nothing (CD, Words On Music, Pop)
The debut album from England's Scumbag Philosopher. It's no secret that the folks in this band are heavily influenced by early recordings from Wire and Gang of Four...many of these songs bear striking resemblances to both. Unlike most artists who update sounds and styles, these folks seem content to create music that in many instances sounds very much like it might have been recorded decades ago. No annoying traces of hip hop or unnecessarily fussy electronic effects muddying up the mix here. Scumbag Philosopher is comprised of Jon Burke (guitar), Adam Green (bass), Grant Madden (vocals), and Anne Reekie (drums, vocals). We get the impression from the sound of these recordings that these people are making music for all the right reasons. Groovy rhythm-driven cuts include "Tickbox Exercise," "Heroes At Home," and "Social Networking Site."
Secondstar - Feets (Independently released CD-R, Pop)
Secondstar is the one man band created by Liam Carey but the project also incorporates the talents of various friends. This is a true D.I.Y. project as the music was created outside the confines of the world of commercial music and the songs are obviously creations driven by artistic integrity rather than the desire for fame and/or money. Like the last Secondstar disc, Feets is available as a CD-R housed in very discreet packaging. Liam writes songs that are subtle and genuine...a far cry from the commercial creations of pop star wannabes. His songs feature smart winding melodies and intelligent lyrics...and they have a cool reflective quality that is absorbing and real. This is a short disc clocking in at just over 26 minutes. But quality is always more important than quantity in our book. And because all of these tracks hit the target we are once again enlightened and entertained. Cool cuts include "Ships At Sea," "Devil In The Head," and "Let Me Down Easy."
If you can't see it
It isn't
There.
David Serby - Poor Man's Poem (Independently released CD, Folk/country)
The fourth full-length release from David Serby. On this album, Serby uses things that happened in the past in order to deliver messages about modern day economic and social issues. But don't think you're going to be in for a heavy-handed experience, because the tunes on Poor Man's Poem are smooth and extremely easy on the ears. David has a great understated style of singing and his tunes are very subdued and laidback. The overall mood of these tunes reminds us very much of early country music before the genre became so negatively affected by money and technology. This ten track album is fueled by a genuine desire to entertain and give listeners cause to think. Our favorite cuts include "Poor Man's Poem," "Sugar Creek," "Watch Over Her Baby," and "Evil Men."
Julian Shah-Tayler - Cotto Ergo Sum (Double CD, Impossible Things, Pop/rock)
Julian Shah-Tayler is a young man who has the potential to become a legendary superstar. Folks into 1980s music by artists like David Bowie and Peter Murphy will find a lot to love here. Mr. Shah-Tayler writes and records highly melodic, danceable, somewhat emotionally detached modern pop music. Julian writes, performs, produces, and records his music entirely by himself...and yet the songs have the punch and clarity usually associated with a full blown rock band. Songs are the real strength here...as this man manages to come up with a mound of oughta-be hits. There's a lot to take in here...twenty-one tracks of classy, classic pop perfection. We can't help but think that Julian Shah-Tayler could push his career to the next level by making one teensie tiny move. We think this fellow should change his name to something more catchy and easy to remember. If he were to come up with the right name...we have no doubt his career would instantly skyrocket. Totally cool groove driven pop cuts include "Revolution," "Wetter" (this one is infectious), "Northern Light," "Show Me Your Soul," and "Lullabies." Cool stuff. Top pick.


Christopher Shultis - Devisadero (CD, Navona, Classical)
We're not sure if it's a coincidence or not...but for some reason we've been receiving an unusually large amount of artsy music coming out of the city of Albuquerque, New Mexico lately. We've heard several cool underground pop bands from the city over the past few months. Also a native of Albuquerque, Christopher Shultis is making music from a completely different universe. Rather than writing and recording underground pop, Shultis uses the natural beauty of his surroundings as inspiration for his beautifully subdued classical compositions. Devisadero features sparse and haunting tracks that are extremely mature and seem to convey natural images through recorded sound. Housed in a lovely digipak sleeve complete with a booklet containing some very cool photographs, this album should appeal to classical music fans as well as folks who simply want something smooth and soothing to spin. Over 52 minutes' worth of music here divided into four sections: "Openings," "Songs of Love and Longing," "A Little Light, In Darkness," and "Devisadero." Pure engaging music that moves.
Small Sur - Tones (Independently released CD, Pop)
Very slow, sleepy, and pensive subdued pop. Begun in 2005, Small Sur is driven by the songwriting skills of Bob Keal...a fellow with an extremely reserved spirit who writes moody captivating music that tends to evoke real feelings in the minds of listeners. Joining Keal are Austin Stahl and Andy Abelow...as well as a host of guest artists lending their talents and support. Tones is a subtle collection of smart tunes featuring well-conceived melodies and extraordinarily intelligent lyrics. True, you do have to be in the right mood for this kinda music (party dance pop it ain't...)...but if you're in the mood for some rest and relaxation...this just might be the perfect soundtrack for your next candle lit night. Eleven tracks here including "The Sand," "Saint," "Prettyboy," and "The Darkest Parts."
Soft Science - Highs and Lows (CD, Test Pattern, Buzzsaw pop)
We're huge, huge, HUGE fans of underground pop from the 1990s. So not surprisingly, we're huge, huge, HUGE fans of Sacramento, California's Soft Science. The band has an ultra-melodic sound driven by great big fuzzy guitars that is reminiscent of cool 1990s popsters like Fuzzy (among others). This band is comprised of former members of the bands California Oranges, Holiday Flyer, The Sinking Ships, and Forever Goldrush. The songs on Highs and Lows are perfectly crafted instantly hummable loud bubblegummy cuts that are impossible to dislike. These folks have a bright upbeat sound that it slightly moody but always driven by super catchy vocal melodies. Soft Science is Katie Haley (vocals), Matt Levine (guitars), Ross Levine (drums), and Mason DeMusey (bass). Not a lot more that needs to be said here...except that we'll be spinning this disc into the ground for the next several months. Pure feelgood tracks include "When Will You Come Home," "Closer To Me," "Take It Back," and "Could It Ever Be True." Perfectly executed modern pop with brains. Highly recommended. TOP PICK.


State Song - Dear Hearts & Gentle People (CD, Phratry, Progressive)
Cincinnati, Ohio's State Song is a band whose music is difficult to compare and/or describe...most likely because they aren't jumping on any particular trendy bandwagon. Dear Hearts & Gentle People is quite a debut. These intelligent orchestrated underground pop classics have a particularly nice sound and flow. The song structures aren't predictable and the songs aren't necessarily danceable. The vocalist has a cool slightly warbly voice that serves as the perfect focal point for the tunes. Rarely do we a debut this strong from an up-and-coming underground band. These guys have really set high standards for themselves with this album. Nifty reflective progressive pop cuts include "Blank Lake," "Oceanaire," "Highway Machine," and "The Concierge." Highly recommended. TOP PICK.


Lord give me the
Strength to shit and fuck
And give me the wisdom
To know the difference
Between the
Two.
Thor - Original Soundtrack: Music by Patrick Doyle (CD, Disney, Soundtrack)
Thor is a new Disney film featuring the escapades of the legendary Marvel comic book star. The music for the film was composed by Patrick Doyle and was recorded in London and performed by the London Symphony Orchestra (James Shearman, Director). We're not huge fans of Kenneth Branagh (the director) so we probably won't see the film itself. But as far as music is concerned...this is one great sounding soundtrack. The quality of these recordings is impeccable...and they will no doubt sound even better in a theater setting. Some of these tracks are rather somber and subdued...while others are (as would be expected) fitting for any good credible superhero. You get a lot of bang for your bucks here...over 72 minutes (!) worth of music. Our favorite cuts include "Chasing the Storm," "A New King," "Letting Go," and "Earth To Asgard."
The Tree of Life - Original Motion Picture Soundtrack: Music by Alexandre Desplat (CD, Lakeshore, Soundtrack)
After hearing this CD and reading a bit about the film, we plan on making the effort to see The Tree of Life in a theater soon. Created by Alexandre Desplat, this is a very beautiful and intricate soundtrack to what is probably a very intriguing and thought provoking film. Apparently the movie deals with the idea of the flow of life through various images and ideas. As such, these delicate reflective compositions must surely fit the visual images to a T. Housed in a beautifully designed digipak sleeve, this is one slick little package. Thirteen beautiful tracks including "Childhood," "Awakening," "Motherhood," and "Skies." Pensive and intelligent.

The Very - The Discovery (CD, Aural Gravy, Pop)
The folks in San Diego, California's The Very write and record modern pop music that is decidedly out of synch with what's currently happening in the world of music. These folks aren't the least bit shy about describing their music as "new wave." To us, The Discovery sounds something like a cross between The Pixies and Let's Active. These folks have a cool slightly loose sound and they keep their songs simple and to-the-point. There's a lot of groovy energy going on here as these individuals toss out ten nifty danceable tracks with impressive precision. Our favorite cuts include "Shattered Up Mirror," "A-Okay," "Late," and "Sticky Sweet." Fun upbeat stuff.
The Whiskey Saints - 24 Hours (CD, Unemployed, Pop)
Extremely catchy, upbeat, accessible commercial pop. These guys play pure pop that could easily be appreciated by millions of listeners. We have to admit that the verse of the lead track ("The Gift") is just way too similar to The Beatles' "Rain." Once we got past that, we found several of the cuts on 24 Hours rather appealing. This is super slick stuff so just be aware of that. Melodic cuts include "Every Little Thing," "Always In My Heart," and "Beautiful Little Fool."
Witches - Forever (CD, Bakery Outlet, Pop/rock)
Hmmm...considering the fact that there's already a great rock band called Witches we're a bit puzzled why someone would use the same name...? It's kind of a shame these folks didn't pick a more unique name...because the tunes on Forever are interesting, smart, and rewarding. Many of these tracks remind us of underground guitar bands from the 1990s. This Atlanta-based trio is doing everything right here. They write some really cool tunes and present them simply using only the basics (guitar, bass, drums). The band is comprised of Cara Beth Satalino, Jared Gandy, and Michael Clancy. The tracks on Forever are somewhat moody and multi-faceted. Rather than presenting catchy pop, these folks write and record mature sounding pop tracks that should appeal to a wide range of music fans. Ten groovy tracks here including "Creatures of Nature," "Black Dog," "Feed," and "Disappointment."
Wonderland - Original Broadway Cast Recording (CD, Masterworks Broadway, Broadway cast recording)
If other folks react to this the same way we did, this album and play are going to be met with some confusion. After all, it wasn't that long ago that Tim Burton released a film that was his take on Alice In Wonderland. Now comes the Broadway play Wonderland...but it's in no way related (other than the fact that it was inspired by Lewis Carroll's book). According to the press release, the play "...is about a modern-day woman who goes on a life-changing adventure far below the streets of New York City, where a colorful cast of strange but familiar characters help her rediscover what's really important." We haven't seen the play yet...but based on the music we're hearing we would say this is geared much more to a larger audience than Burton's film was. The tracks on this album are super slick and they involve all the standard sounds and styles folks have come to expect in slick Broadway shows. We're not big fans of musicals in general...but we wanted to include it here because we know there are plenty of folks out there who will appreciate this highly stylized music...
A
Aaron & Andrew - To be brave
Nasar Abadey & Supernova - Diamond in the rough
Afternoon Naps - Summer gang 7"
Also - Music belongs in the background
Bobby Alu - Take it or leave it
Ancient Astronauts - Into bass and time
Flo Anito - No dustbunnies
Anti-Social Music - Is the future of everything
Arvo Zylo - 333
Axess - Fusion
A Cat Called Cricket - When leaves fall
B
Baby Baby - Money
Bamboo Kids - The way things are
Barbarellatones - Confessions of a teenage prostitute
Stephen Barber - Astral vinyl
Ray Barnard & The Reverberation - Tinted windows to the soul
John Bartyl - Finally
Beastly - Songs From The Motion Picture
Bedhed and Blondy and the Sleepwalkers - Nuthin'...
David Berkeley - Some kind of cure
Mark Berube and the Patriotic Few - June in Siberia
Beware of Safety - With Chakotay at the Helm b/w Cut into stars
Black 100s - Fins
Black Out - Tap tap
Blank Pages - Absolute uncertainty
Danielle Bloom - Meet me in the middle
Boy With A Fish - I put my tongue on the window
Jesse Brewster - Jesse Brewster
Bree Bruns - Bree Bruns
Broken Poets - Broken Poets
Del Bromham - Devil's highway
Brulee - New beginnings
Bunky Moon - Schtuff we like
Bunnygrunt - "Just Like Ol' Times" "Young Abe Lincoln" b/w "He's About A Leaver"
Frank Butrey - Malicious delicious
Buxter Hoot'n - Buxter Hoot'n
David Byrne - Ride, rise, roar
C
Call Off The Search - What doesn't kill us...
Patrick Campbell-Lyons - The 13 dali's
Carpenter - Sea to sky
Cavemen Go - Someone's always dying to break my heart
Ceaser Pink & The Imperial Orgy - Four legs good two legs baaad!
Ceremony - Original motion picture soundtrack
Dylan Champagne - Love songs of the apocalypse: Volume 1
Chansons - At the chateau
Clara May - Hush
Clutters - Breaking bones
Paul Coady - Driftin' years
Turner Cody - Gangbusters!
Company Car - Stop hitting yourself
Steve Conn - Beautiful dream
Copernicus - Cipher and decipher
Counter Riot - Punk funk kfugato!
Crawl - Tangles
Jay Crocker - Jay Crocker
D
Daddy Lion - Daddy Lion
Damngivers - Damngivers
Dana and Lauren - Dana and Lauren
Ekendra Das - Ethnomusicology
Jenny Davis - Inside you
Arron Dean - MPLS
Details - Lost art
Dikta - Thank you EP
District Attorneys - Orders from...
Dogs and Bones - 2.1
Alberto Donatelli - Non calpestare il mio giardino
Dotson Moon - 4am
Drawn From Bees - Cautionary tales for the lionhearted
Ryan Driver - Who's breathing
DTES - Lost and gone forever
Duchess Leo - Golden gray
Dunn Boys - Volume 1
Duomarine - Depth of sound
Brennan Dylan - Bullet ride
E
Eksi Ekso - Eksi Ekso
El Ebo - Oxford basement collection
Elemental Zazen - Nothing to lose but change
Elements of Jazz - Elements of Jazz
Eleven Dollar Life - Shatter the Silence
Empirates - Pretentiously awesome
Eulogies - Tear the fences down
Eureka California - Modern Times 7"
Evaline - Patterned
Everybody Wants To Be A Cat - Disney Jazz Volume I
John Eye - Cannonicus 3.14
F
Joe Fahey - Bushnell's turtle
Falling Blind - Comets
Marc Farre - One hand on the night
Duncan Faure - Anthology
Favorite Shape Triangle - Against time
Fenech-Soler - Demons
Filmi - Xenith anon
Five Eight - Your god is dead to me now
Foghat - Last train home
Forgotten Door - Unlocked
Fostar - Believe
Casey Frazier - After autumn
Freezzas - Trdonja
F-units - Alone in babylon
Eleanor Fye - Love stays on
G
Alekos Galas - Mediterranean breeze
Duke Garwood - Dreamboatsafari
Matt Gary - I'm just sayin'
Gazpacho - Misse atropos
Howie Gelb - Alegrias
Giant Hand - Starting as people
Mike Gibbons - Marigolds: the Bangkok sessions
Robbie Gil - Save yourself
Glorie - Glorie
Dave Goddess Group - Something new
Barry Goldberg - It's all my vault
Grascals & Friends - Grascals & Friends
Gray Lions - Run wild
Dottie Grossman & Michael Vlatkovich - Call and response
Gunslinger - Early volumes 1
Jeff Gutman - Through the night
H
Hammer No More The Fingers - Black shark
Havknotz - Music life pain
H Bird - Operation fascination
Herzog - Search
Hickoids - Kicking it with the twits
Hit & Mrs. - Mind split apart
Hit Back - Who are these weird old kids
John L. Holmes - The Holmes stretch
Hoodwinked Too!: Hood vs Evil - Original motion picture soundtrack
Dan Hubbard & The Humadors - The Love show
Sam Humans - Life Free / Heligoats - Let loose
Hungry Kids of Hungary - Mega mountain
Hungryheart - One ticket to paradise
I
I Was Totally Destroying It - Preludes
Imaginary Cities - Temporary resident
In Bloom - all my potential
INXS - Mystify
J
Jenocide - Knee deep
Mary Jenson - Beyond
Melvin Jones - Pivot
Jookabox - The eyes of the fly
JSB - When all is said and done...there'll be a lot more said than done
K
Ted Russell Kamp - Get back to the land
Karmacoda - Eternal
Eryan Katsenelenbogen & Andrei Ivanovitch - Classical meets jazz: Pictures at an exhibition
Keeping Riley - Welcome fire
Kellarissa - Moon of neptune
David Franck Keller - A long way from minneapolis
Kentucky Thunder - 'Bout damn time
Chad Kichula - Killer
Andy Kim - I forgot to mention
King Kong Magnetics - Futuristic money makers
Ryan Kirby - Postcard from vermont
Libby Kirkpatrick - Heroine
Wes Kirkpatrick - Naps & nightmares
Kiseleff - A sound seal
Kissing Cousins - Unfortunate end
Kotodama - Dichotomy
L
Laneous and the Family Yah - Scissors
La Res - Revolution
Last Act - Still Standing
Last Royals - Last Royals
Jerry Leger - Trraveling grey
Dorothy Leigh - A second chance
Lemonade Mouth - An original Walt Disney records soundtrack
Marissa Levy - 63 songs about joe
Lick and a Promise - Come together in the morning
Lincoln Lawyer - Original motion picture soundtrack
Lincoln Lawyer - Music by Cliff Martinez
Trey Lockerbie - Light therapy
Donna Loren - Love it away
Donna Loren - Does elvis in hawaii
Carlo de Lorenzi - Four seasons in one recess
Lubec - Nothing is enough!
Gary Lucas & Gods and Monsters - The ordeal of civility
Lunatic Soul - Lunatic Soul
Lydia Lunch & Philippe Petit - Twist of fate
Luup - Meadow rituals
M
Madison Square Gardeners - Teeth of champions
Magnuson - Crash of cassini
Tim Mahoney - Live from the sky
Jesse Manley - Devil's red
Man Ray - Tokyo joe
Whitney Mann - The western sky
Carol Martini - Petals of the red magnolia
Daniel Masson - Frequencies
May Day Orchestra - Ota benga
Patrick McGrath - When black is blue
Brendan McKinney and the 99 Brown Dogs - Best they can
Elam McKnight & Bob Bogdal - Zombie nation
Men In My Head - Men In My Head
David Michael - Low bid on a dream
Midget - City drop
Miniboone - Big changes
Miwa Gemini - Fantastic lies of grizzly rose
Cory Mon and the Starlight Gospel - Turncoats
Money In The Banana Stand - There's always...
Monte Negro - Cosmic twins
Moonshine Ramblers - Moonshine Ramblers
Lisa Morales - Beautiful mistake
Gaby Moreno - Illustrated songs
Jackie O. Motherfucker - Earth sound system
Mournblade - Anthology - vol. I
Mousy Brown - Bronze turbo
Mouthful of Snow - The truth hurts, but you would still like to hear it
My First Earthquake - Friction
David Myles - Live at the carleton
Myself - Punk floyd
Mystefy - Me
N
Naked Heroes - 99 diamond
Gilbert Neal - Vultures and diamonds
Lee Negin - Hungry ghosts
Alva Nelson - Soul eyes
Lucas Nelson & Promise of the Real - Lucas Nelson & Promise of the Real
Nexcyx - Queen
TJ Nix and Paul Plumeri - Blues in disguise
Claudia Nygaard - Let the storm roll in
Nylon Pink - Nylon Pink
O
1 - 10's - Fighting for a golden age
Ocote Soul Sounds - Taurus
Lutalo "Sweet Lu" Olutosin - Tribute to greatness
Only Thieves - Heartless romantics
Open Feel - Open Feel EP
Operation ID - Legs
Orca Team - Vancouver, B.C. 7"
Carey Ott - Human heart
Ox - Silent night and other cowboy songs
P
Paint and Copter - More trial, less error
Panic Years - Finally, today is tomorrow
Pandora's Box - Coyote poets of the universe
Daniel Park - Search and rescue EP
Laura Peek - Key
Pepper Dome - Chaos point
Heather Pierson - Make it mine
Pirates of the Caribbean - On stranger tides
Police Teeth - Awesomer than the devil
Poor But Sexy - Let's move in together
Jon Pousette-Dart - Anti-gravity
Pousette-Dart Band - The best of Pousette-Dart Band
Primal Static - The curtain of many faces
Project S.N.A.R.E. - Project S.N.A.R.E.
Psychopathic Romantics - Pretty prizes
Q
R
Racoon Bandit - Into the hills
Adam Rader - Any way I can
John Ralston - "Jesus Christ" b/w "A Marigy Xmas"
Genya Ravan - I won't dry anymore...
Ready! Ricochet - Ready! Ricochet
Red Sammy - A cheaper kidn of love song
Mick Reed - Goodnight, texas
Danielle Reich - This year's kisses
Rethink Forever - Vocal music of Peter Hannan
Leslie Revelle - That little girl
Riffbrokers - Every pilot's blinded by the sun
Troy Roberts - Nu-jive
Robinson - England's bleeding
Roch - Lightweight bipolar mania
Clea Roddick - Songs of the year: Vol. 1
Eldridge Rodriguez- You are released
Laura Roppe - I'm still here
Rusty Eye - Possessor
S
Kekell Sa - Fortaleza
Micky Saunders & Dan Susnara - Riding on the moonbeams & analog slim in luddite land
Lisa Savidge - Lisa Savidge
Scarlet Season - The taxidermist
Stephanie Schneiderman - Rubber teardrop
Robert Schroeder - Cream
Sharpay's Fabulous Adventure - Sharpay's Fabulous Adventure
Shawn Bell Quintet - Things yet unknown
Side B - Greatest hits
Audrey Silver - Dream awhile
Mark Silverman - Perverse milkman art
Simon Says No! - Simon Says No!
Sleepless - Noise of life
Sleepy Vikings - They will find you here
Slopes of Distant Hills - Slopes of Distant Hills
Ruth Purves Smith & The 581 - Out in the storm
Snick: A very colourful piece of Australiana - Michael Schneider
Snowblink - Long live
Sojourn - The water and the blood
Soldier Come Home - With psalm 131
Sound of Growing Up - Drifting
Soup - The great awakening
Source Code - Original motion picture score
South Cry - Blue moon
Split Tongue Crow - Split Tongue Crow
Sprains - Imitate art
Spring Breakup - It's not you, it's me
Standing Shadows - The silent revolution
Steve Steele - The expat
Jacky Stone and His Ugly Bones - Blarg! All over Wrigley
Storms - Lay your sea coat aside
Streakin' Healys - Booze fighter
Street Chant - Means9
Stuyvesant - Fret sounds
Sufis at the Cinema - 50 years of bollywood qawwali & sufi song 1958-2007
Sunol - Ohlone
Sunrise - Spread the word
Sunshine Factory - Lower away b/w Tidal waves
Sunspot - Major arcana
Sun Wizard - Positively 4th avenue
Surrealestate - Lacunae
Dan Susnara - Vent grin and conquer
Jacqui Sutton - Billie & Dolly
Oliver Swain - In a big machine
Sweetkiss Momma - Revival rock
T
28 Days of Joy - Are we ghosts
Cheley Tackett - Whisper me slow
Terminal Orchestra - The seasons
MJ Territo - Down with love
Testa Rosa - II
Thrill Building - The greatest game in the world
Tic Tic Boom - Reasons & rhymes
Tigger - Forget you EP
Tiny Little Blackouts - Daly city
Tiptons Saxophone Quartet - Strange flower
Truth and reconciliation Commission - Songs about dying
Twilight Hotel - When the wolves go blind
Twisted Sister - Club days volume 1: The studio sessions
Two Guitars - Bending time
U
Uglyography - Undercover new machine
United Sons of Toil - When the revolution comes, everything will be beautiful
Using Bridge - Using Bridge
V
Sal Valentino - Dreamin' man
Various Artists - Ventis secundis, tenne cursum: This is progressive rock!
Various Artists - Space Escapade Unit 1
Various Artists - Manitoba Music
Various Artists - War Horses! Angel Air Rocks!
Various artists - The Mylene Sheath: 2011 label sampler
Various artists - Undercover tribute to Pixies' Doolittle
Various artists - Made in Iceland IV
Vessels - Helioscope
Vtg - Love is letting go
W
Walkability - Important singing gino ties
Walk Ons - We did this on purpose
Brian Walsby - Manchild 5
Samuel Locke Ward & The Boohoos / Mumfords - Split 7" E.P. 33 1/3 RPM
Mike Watt - Hyphenated-man
Way Yes - Way Yes
Bob Wayne - Outlaw carnie
We Is Shore Dedicated - We Is Shore Dedicated
Rosetta West - Raccoon
Wheeler Brothers - Portraits
Joseph Allen White - Things change
Marty Williams - Long time comin'
Renee Wilson - Voodoo queen
Wolfe Gang - Read the fine print
Andrea Wood - Dhyana
Wowz - Go figure
X
Y
Kenny Young - Simple things
Z
Inna Zhelannaya - Cocoon